Climb aboard a Deadliest Catch King Crab boat and set sail to the calm waters of the inside passage. During your adventure you will experience hauling a 700-pound king crab pot, hook and line to catch fish, prawn pots, octopus barrels, eagles dive bombing the boat the grab fish off the water and more. These seasoned commercial fishermen share their experience and life's passion for what draws them endlessly back to Alaska. This award-winning tour is for the entire family.
Onboard Demonstrations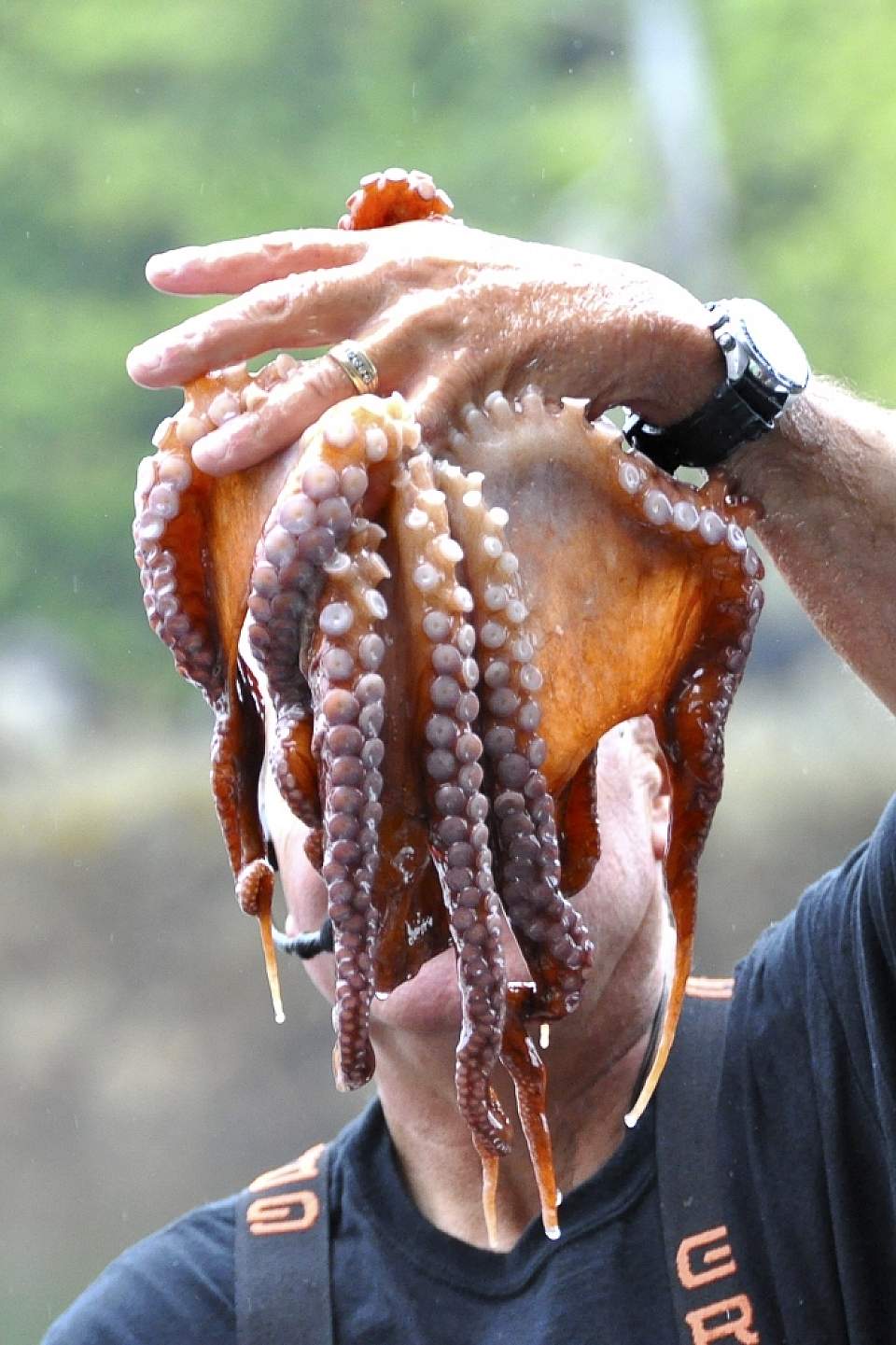 And while you won't be fishing yourself, you'll get a close-up look at the operation of a real commercial fishing boat. There is 50 times more life in the water than above in Alaska. You will catch and feel animals you never thought possible. You may witness the most amazing eagle encounter as they swoop down to grab fish right off the water. As you sail into the bay to haul several pots, get excited to get your photo holding live crabs. You will also have the opportunity to hold prawns, sea stars, sea urchins and anything else we catch. Upon your return to Ketchikan, prepare to be emotionally engaged with the crew that shares their life stories of how they survived the harsh Alaskan seas. The Bering Sea Carb Fishermen's Tour does their best to cram as much into a 3-hour excursion, leaving you on the edge of your seat and planning to your next visit to Alaska.

Award Winning Family Fun
Anyone ages 5 and up can join in the fun, and since the boat stays in protected waters around Ketchikan, no one will get seasick. This celebrated tour has won awards from the Alaska Tourism Industry Association as well as cruise lines, including "Tour of the Year" from Princess Cruises 9 years in a row.
Guests consistently share it was their favorite experience in Alaska - Not only for the scenery and wealth of knowledge, but because of the connections they make on board with the local fishermen.
How It All Started
Owner David Lethin has a long history as a commercial fisherman—he's been doing it for 47 years! He has owned multiple boats and has fished for crab, halibut, black cod, and more, all the way from California to Alaska.

David was inspired to share the experience with travelers back in 1997. He was offloading halibut in Ketchikan, saw cruise ships in port, and wanted to create an experience to really get travelers inside the fascinating Alaskan fishing industry, and the real Alaska, in a short amount of time. Ten years later he started making the dream a reality by retrofitting one of his vessels, Aleutian Ballad, for a comfortable and exciting outing. The rest is history.