Bald Lake Cabin is a great choice for people who want to stay at an Alaska wilderness cabin on a pristine lake, but don't want to travel far to get there. On the hillside overlooking isolated Bald Lake, the cabin offers seclusion and privacy only a short walk from your vehicle.
The Best Of Both Worlds
It's a "best of both worlds" kind of place — where you can spend the day exploring a virtually private lake with interesting bays, or quickly dash back to your vehicle to explore or fish other lakes along the Nancy Lake Parkway.
It feels both rustic and family-friendly, remarkably close to the road yet visually off the grid. It's easy to supply, with a summer trail smooth enough for a wagon or canoe cart, and flat enough in winter to easily accommodate a sled with gear. It is one of the most versatile and popular public use cabins in the state.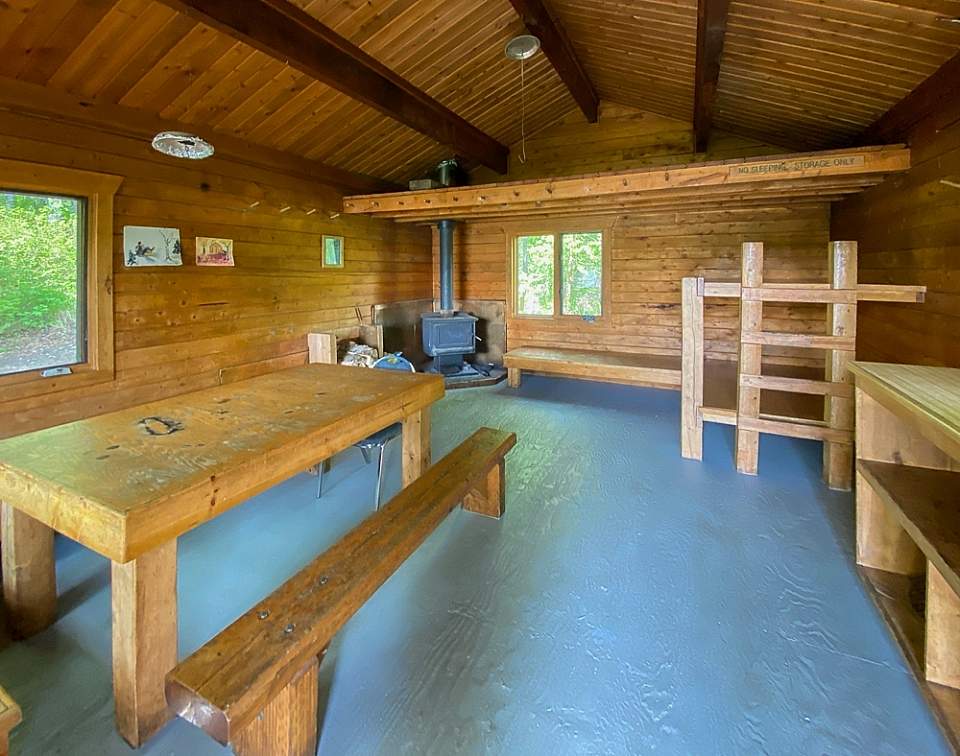 Amenities
A 16-by-24 well-seasoned log cabin with a six-foot covered porch and sleeping space for six on bunks and benches. Has ample gear storage in a loft, wood stove and cooking space. Fire ring, picnic table and outhouse are outside.
The lake is open to aircraft, but not known for sport fishing. Though the cabin is one room, its large space creates two sleeping zones. A gravel bottom at the lakeshore makes for good boat launching and swimming.
Lake water must be purified. Burnable wood can be sparse immediately outside the cabin, but ample downed wood is in the nearby forest. During frigid weather, it might be wise to bring wood from home because of the cabin's large size. The outhouse offers a sense of style with its burled porch.
What Can You Do At Bald Lake Cabin?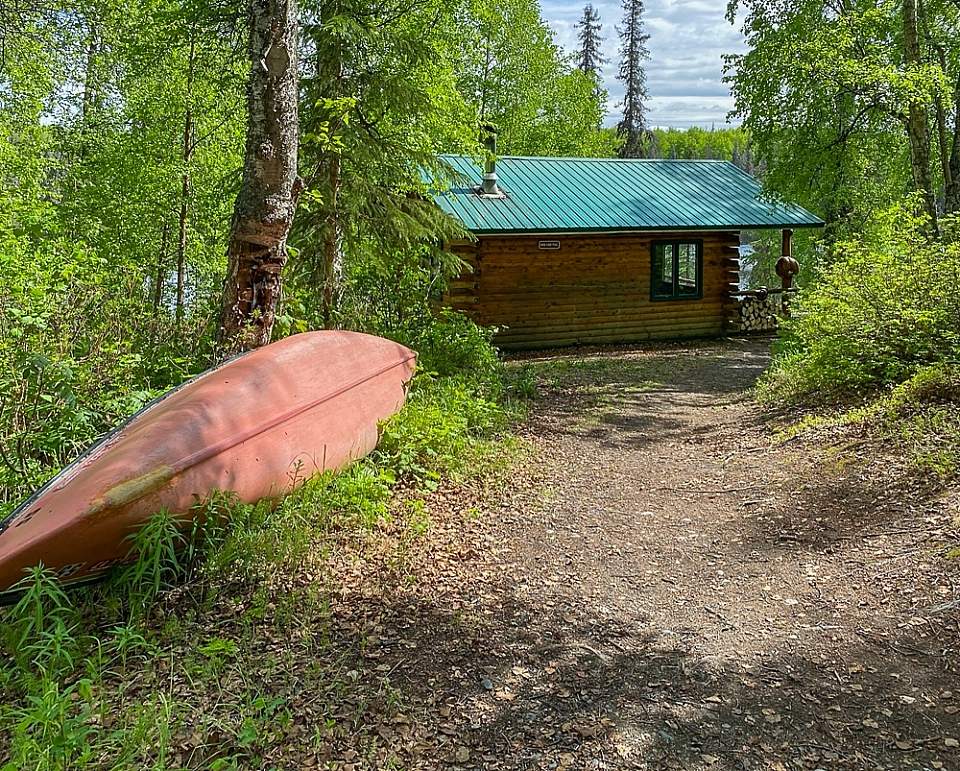 Spend a long summer day paddling the undeveloped shoreline.
Quickly return to your vehicle to explore, paddle or fish other nearby lakes in the park.
Ski or snowmobile on the park's extensive winter trail system, leading to Nancy Lake and deeper into the park.
Only about 3.5 miles to cabins on Lynx Lake over the winter trail, Bald Lake can serve as a jumping off point for snow treks of all kinds or a first-night stop on a multi-day trip.
Hike the remnants of a now-unmaintained nature trail from the parking lot through the forest to a spot overlooking Bald Lake's boggy western lobe.
Watch and listen for wildlife: beavers, loons, grebes and moose.