Experience the Taste of Alaska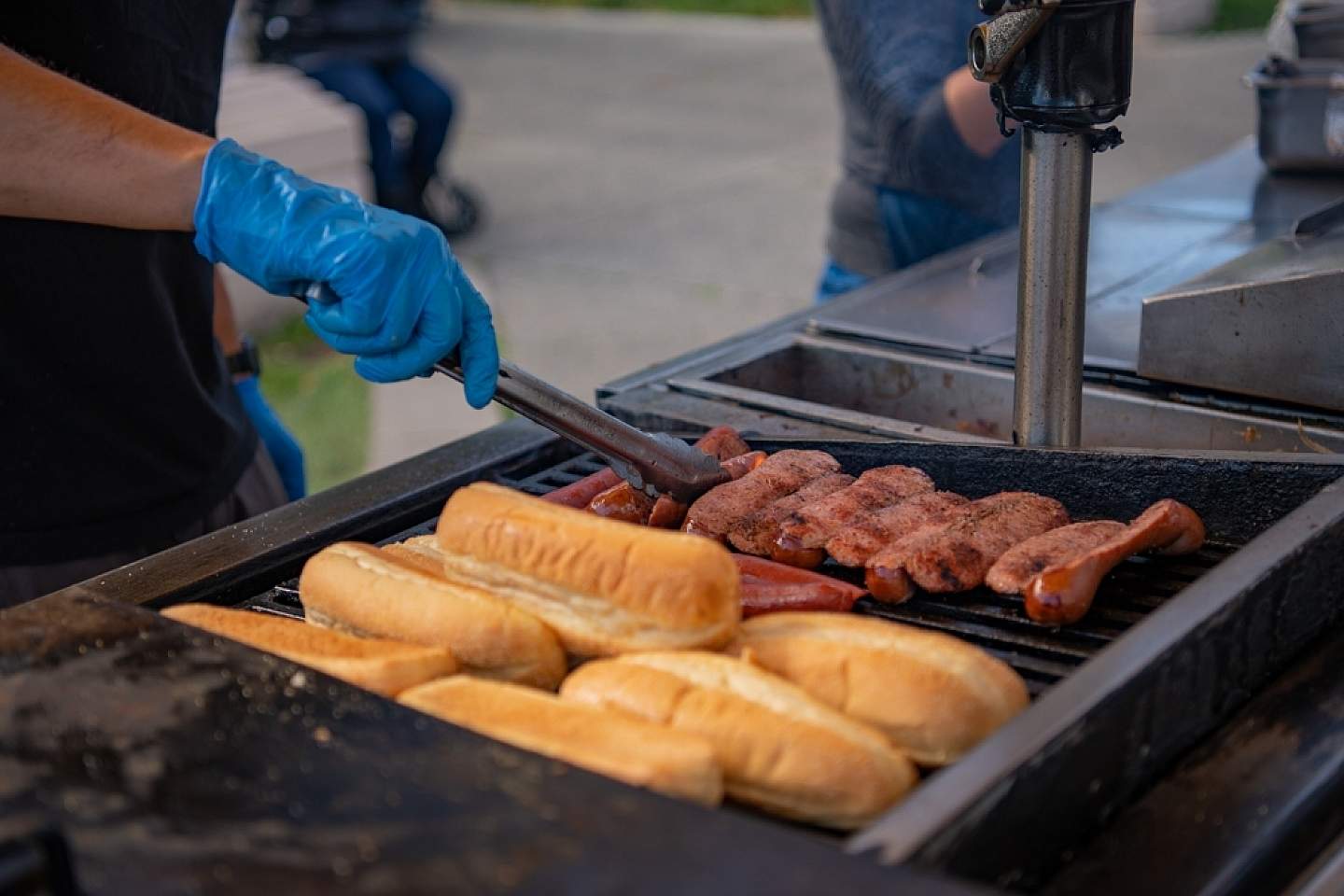 Are you interested in Alaskan foods, history, and what it's like to grow up in the 49th state? Find out on the only food tour in Anchorage—a 3-hour walking tour that mixes cuisine sampling with stories of Alaska. Choose a morning or afternoon tour; your intimate (9-person maximum) group will hit 4 or 5 local eateries and spend 20–30 minutes at each, walking a few blocks between spots. Breakfast lovers can take the earlier 9 a.m. tour; afternoon tours leave at 1 p.m.
The foods you sample will be either sourced from Alaska or have a special connection to the state. You may try dishes like reindeer sausage or Russian dumplings, as well as local beer and much more. Take in the downtown area's murals and landmarks as you hear about the food's relationship with the history of Alaska. For example, you'll dig into sourdough pancakes, which have been served in Alaska for over 100 years, starting with gold miners who came up with sourdough starters.
Alaskan Footprints was founded by brothers and born-and-raised Alaskans Chris and Dan Morris, and Dan leads every tour in his "Sourdough Dan" persona. As you walk and sample, he'll share personal tales of growing up in Alaska, as well as fascinating stories about local history and some of the unique characters who have called the state home.
Keep an eye out for their upcoming van tours and other new offerings!