It's hard to describe the thrill of seeing a whale breach the frigid waters of an Alaskan sea, showing its majestic body for a moment before heading back down to the depths with a flip of the tail. Find words of your own by witness this display with Alaska Tales Whale Watching Juneau.
Whale Watching Hot Spot
All tours depart from the cruise dock in Juneau, at least an hour after your cruise arrives, so no one has to rush. The boats are intimate, to encourage everyone to mingle; they're also super-fast, so you'll get out to see the whales in no time. Get comfy in your individual, forward-facing seat and enjoy the heating system, as well as a small snack and bottled water. Open the sliding window for a gorgeous shot, or kick back and listen to the crew members; they double as knowledgeable, well-trained naturalists, and will be able to fill you in on everything from local culture to points of interest. Plus, the small boat experience ensures you'll get plenty of personal time with them!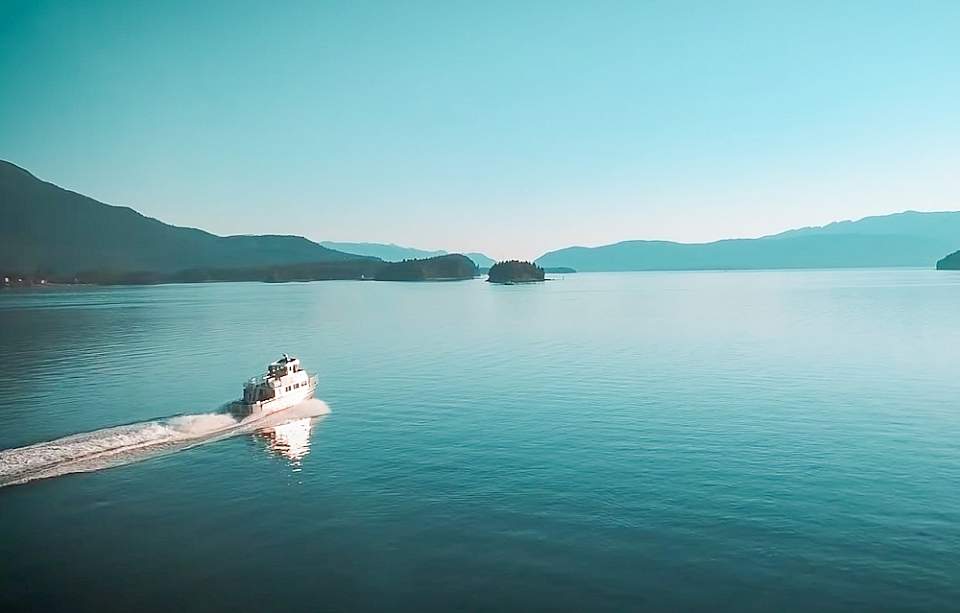 Then get ready to see whales! You'll have a choice of two tours (below); seeing whales is the primary goal of each. And there's no better place to do it: Juneau is prime feeding ground for humpback whales, since the area's glaciers produce nutrient-dense waters for them. The crew often recognizes 12 – 20 whales that return year to year. You may also see orcas, though their transience can make them tough to spot. You'll also pass a few sea lion haul outs along the way, or sight bald eagles near the shore.

Tour Options
Whale Watch & Glacier
En-route to the dock, you'll make a 45-minute stop at Mendenhall Glacier. Spend some time in the visitor center and do a short, self-guided walk to see this spectacular sheet of ice. You'll be dropped off and picked up by the same guide (in a bright green bus!). Then it's another 15-minute drive to your whale watching boat. You'll spend two hours on the water, sailing the high seas and looking for a wonderful performance from the whales. The tour from start to finish (including transportation) is 4.5 hours.

Whale Watch
If you want to make a beeline to see whales, this is your tour. It's 3.5 hours total, with 2 hours on the water, looking for the massive mammals to breach. You'll then have lots of time to explore Juneau, so be sure to ask your guide for recommendations.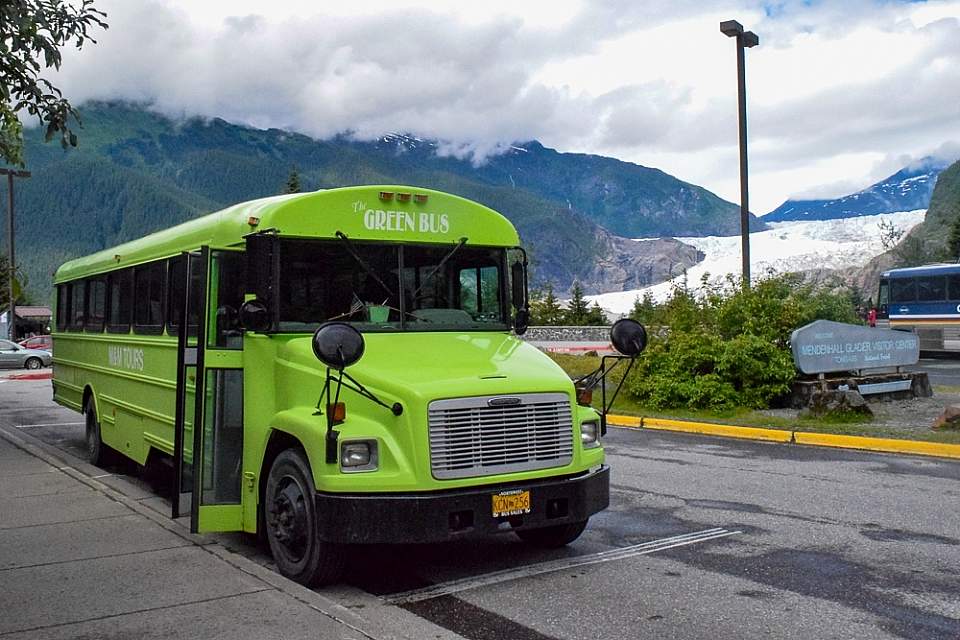 About Alaska Tales
The company was founded when 3 owners working in Juneau's tourism industry saw a need for smaller tours in the independent market. They launched the venture with a 16-passenger boat; today, they've added 3 larger boats (for 39–49 passengers; not like the large commercial 150-passenger boats). They love the intimate, uncrowded experience these boats provide, offering a great chance for you to talk with your guide. And thanks to the speed of the boats, you can see whales and still have time to get a great flavor for Juneau.