Enjoy the best of land and sea by taking a Holland America Cruise through Alaska's Inside Passage and combining it with a land tour by RV.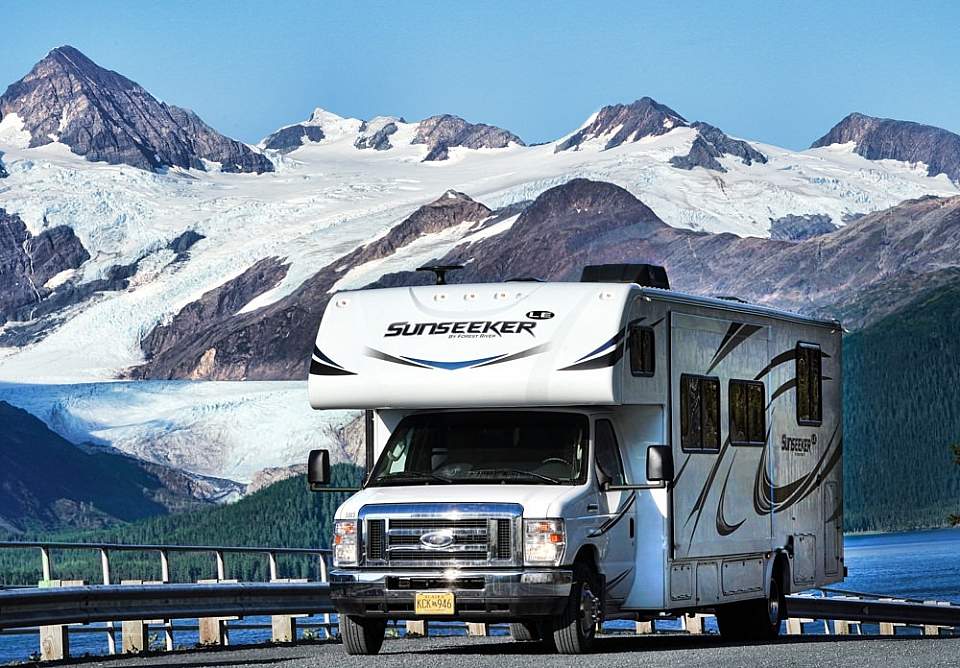 Iconic Inside Passage Cruise + RV Travel
This flexible and unique tour lets you take in some of Alaska's most iconic highlights in a variety of ways. After your amazing Holland America cruise through the Inside Passage, you'll pick up an RV and start exploring Alaska.
5 Itinerary Options
Choose from five itineraries that last from 11 to 29 days total. Your RV rental is one-way, meaning that you won't have to worry about backtracking—you can keep driving to new places and make the most of your Alaska vacation. Alaska Travel Adventures will give you a full orientation to your RV before you set off, so even if you've never driven an RV before, you'll set off feeling comfortable in its operation. Alaska Travel Adventures also suggests locations to stock your RV with groceries before leaving town.
Pre-Booked & Worry Free
You'll be pre-booked into campgrounds (almost all with full hookups), making your journey seamless and worry-free. And though your daily resting point is set, you'll have your days free to tool around in your motorhome, heading off to see whatever inspires you. (If you need recommendations, Alaska Travel Adventures will be happy to help.)
Want to stay longer during the land portion? Just ask about additional customization of your itinerary. Here's a sample itinerary—but be sure to check out all 5 of them on the website!
15-Day Northern Highlights Tour
Days 1–7: Glacier Discovery Cruise with Holland America through Alaska's Inside Passage. Board the ship in Vancouver, B.C, and visit Ketchikan, Juneau, and Skagway. Also cruise through Glacier Bay National Park.

Day 8: Disembark in Seward for a transfer to Anchorage, where you'll pick up your RV after a detailed orientation. There's plenty of time for sightseeing before spending the first night in Anchorage.

Day 9: Depart Anchorage for Denali. Drive the Glenn and Parks highways and overnight near the entrance of Denali National Park. Driving time is approximately 4.5–5 hours, depending on stops.

Day 10: Free day to explore Denali National Park.

Day 11: Drive 2.5 hours from Denali to Fairbanks, Alaska's second-largest city.

Day 12: Free day in Fairbanks.

Day 13: Drive from Fairbanks to Glennallen (approx. 4.5 hours) along the Richardson Highway. You'll have sightings of the Trans-Alaska Pipeline and views of the Wrangell Mountains in Wrangell-St. Elias National Park. Overnight near Glennallen.

Day 14: Drive approximately 3.5 hours from Glennallen to Anchorage; overnight in Anchorage.

Day 15: Return your motorhome and be transported to the airport for your departure.