There's nothing quite like the experience of paddling out on the shimmering water, and no better place to do it than Alaska, where you'll be surrounded by gorgeous scenery! Whether it's kayaking, canoeing, or paddleboarding, you'll find top-flight equipment for rent at AK Paddlesports, along with expert-guided kayaking tours and lessons. It's a company founded by a family of passionate paddlers, who love to share their love of boating with guests. Here's what you'll find there.
Rentals at your Service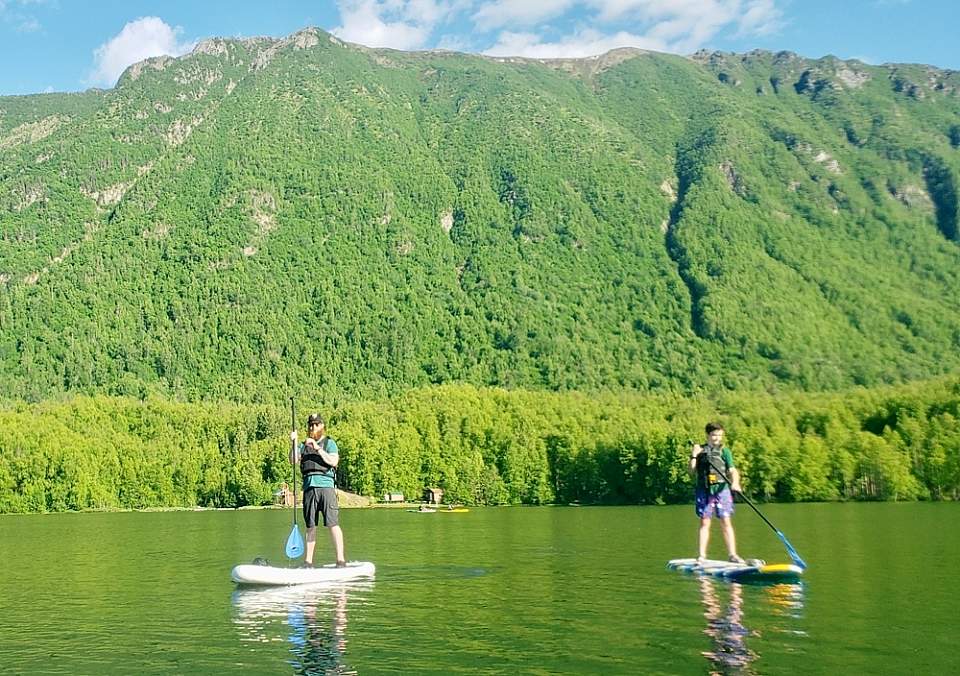 AK Paddlesports features 100-plus watercraft to choose from at their store just outside Anchorage, or you can have them bring the equipment to you! Paddleboards, kayaks, canoes are all available by the day. There are even ocean kayaks for the experienced paddler. And with delivery and pickup available, you can maximize your time on the water.
Where will you go?
Your options are practically unlimited. Locals favorites include Mirror Lake, Beach Lake, Edmonds Lake, and Fire Lake. Some experienced adventurers have rented paddleboards and driven down to Turnagain Arm for the Instagram-worthy opportunity to surf the bore tide. Others have rented cabins at Elkutna Lake, which are only accessible by water, and paddled out there for an unforgettable stay.
Guided Tours
Go with a small group on an expert-led kayak trip to Beach Lake—an under-the-radar local gem just outside Anchorage. Away from the highway and the city, you can paddle out on the water and enjoy the great mountain views and wildlife viewing. Even a short hike is included in the experience.
Beginner classes
If you've never set foot in a kayak or only have a little experience, take advantage of this beginner kayak class for ages 8 and up. You'll gain the knowledge and confidence you need for more paddling adventures!