Taking an RV trip around Alaska is, in many ways, the ultimate do-it-yourself, independent vacation: You'll unpack once and then see Alaska based on your own priorities, and at your own pace. That said, ABC Motorhomes offers so much customer service that all you need to do yourself, actually, is the fun part: put the key in the ignition and start exploring.
All-Inclusive Pricing
Launched in 1984, Anchorage-based ABC Motorhomes has designed its rental service to be as simple as possible: You pay a flat rate per day for your RV or camper, with the price based on size of vehicle. Your package includes all the housekeeping items you'll need on board, from cooking utensils to linens. Other companies, meanwhile, may nickel-and dime you by charging for those items and multiplying it on a per-person basis.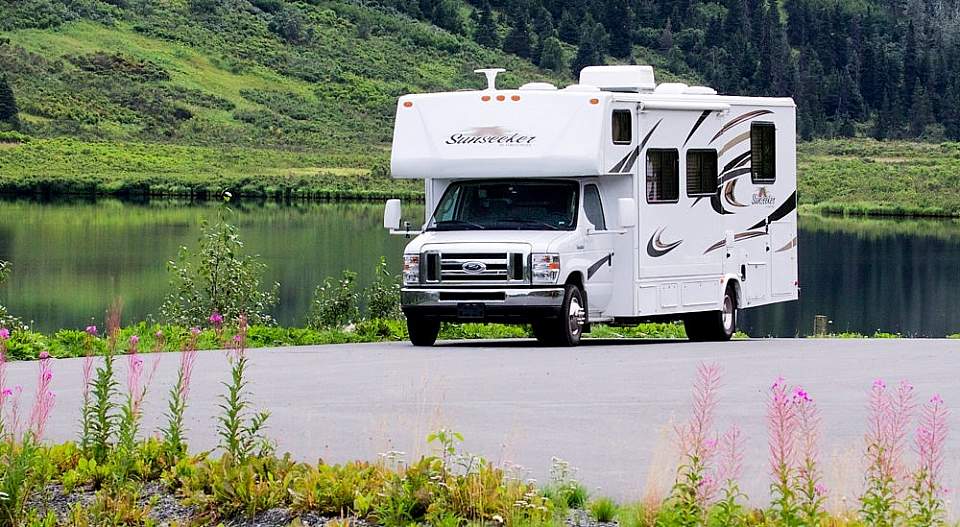 Help on the Way
Before your trip, ABC can help you map out your route and suggest good stops along the way; owners John and Diane Marquardt have been assisting with these trips for 33 years, and they're in their office every day, ready to help. They say many people start in Anchorage, then head up to Fairbanks, stopping in Denali, then come back south down to the Kenai Peninsula. Other folks just want to set up operations in Homer or Seward to fish. When it's time for your vacation begin, ABC can pick you up at the airport and take you to your RV.
Easy to Drive—and Relax
They'll give you a quick tutorial on operating your vehicle, which usually includes a few pointers on getting used to its size while driving, or to how to do the all-important tasks along the way, such as using the generator or dumping the waste. (Good news: this is much easier than most people dread.) If you run into any emergencies, ABC is available to talk to you 24 hours a day on their hotline.
These trips are great for folks who don't need a 5-star hotel, but aren't quite interested in camping. Afterward, people have raved about being able to stay near Denali with fewer hassles, getting close to the fish, and being able to cook their own meals and kick back.