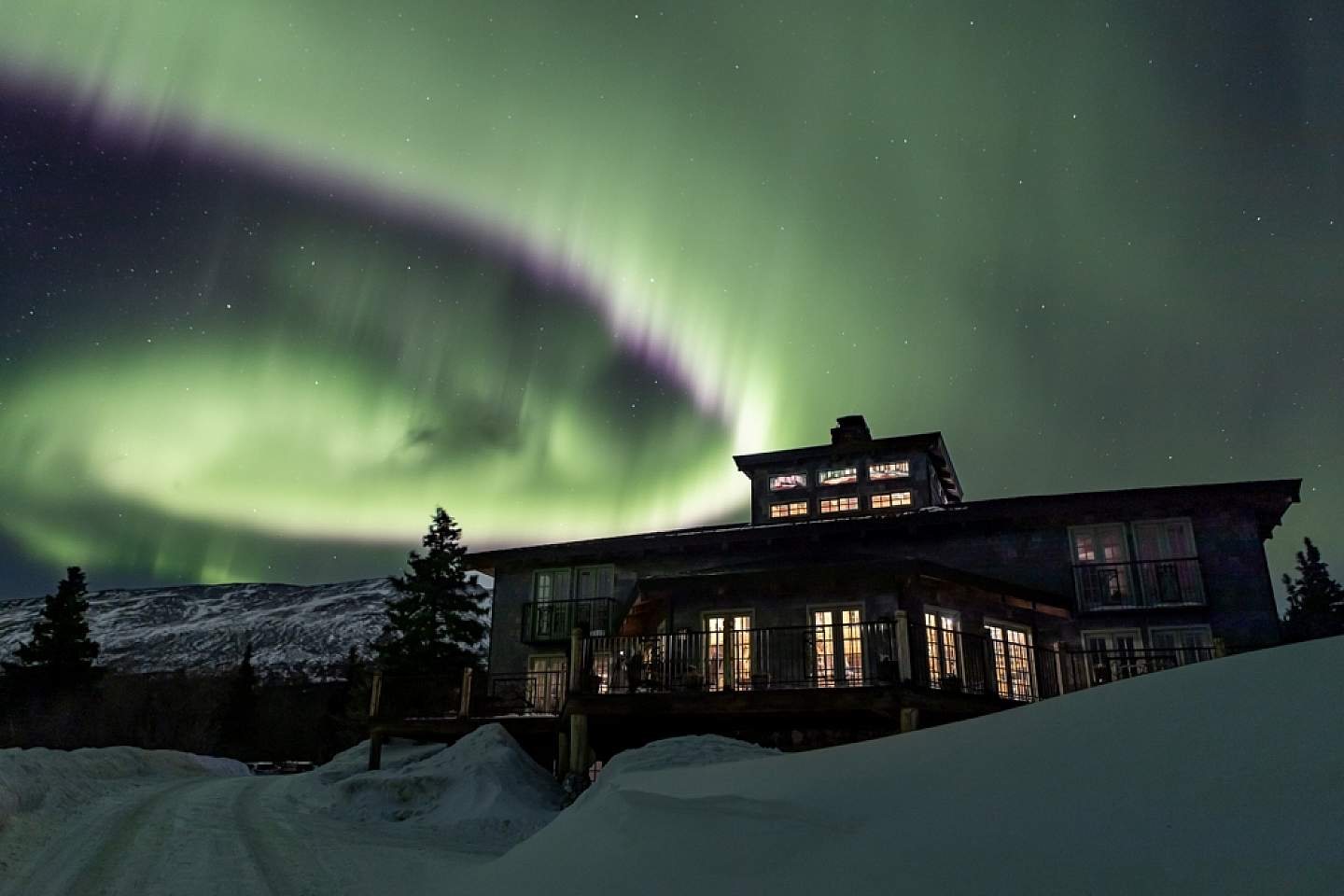 Just 2.5 Hours from Fairbanks on the Richardson Highway, The Lodge at Black Rapids is an undiscovered gem. The peaks of the Alaska Range, trout-filled lakes, swift rivers, and alpine tundra surround the lodge, which is named for the Black Rapids glacier—visible from the lodge cupola. Owner Annie Hopper and family built this year-round lodge, carving timbers from spruce trees and adding artistic touches like wrought-iron railings, a copper roof, and black-slate siding. Annie's hospitality is as fine as her musical talent. She can cook good Alaskan meals, visit with guests, suggest hikes, and lead backcountry ski adventures.
The Heart of Alaskan Wilderness
The Richardson Highway is an Alaskan secret spot; it's not traveled much, especially compared to the Parks Highway or Kenai area. Running north-south through the Alaska Range, it has big mountain wilderness all around and offers easy access to the coast in Valdez, Wrangell St. Elias National Park, and the Interior North around Fairbanks. There's not much in this corner of the state, which makes it harder to explore, but the Hoppers have created a perfect base for adventure and can direct you to great hikes, fishing holes, and bike rides.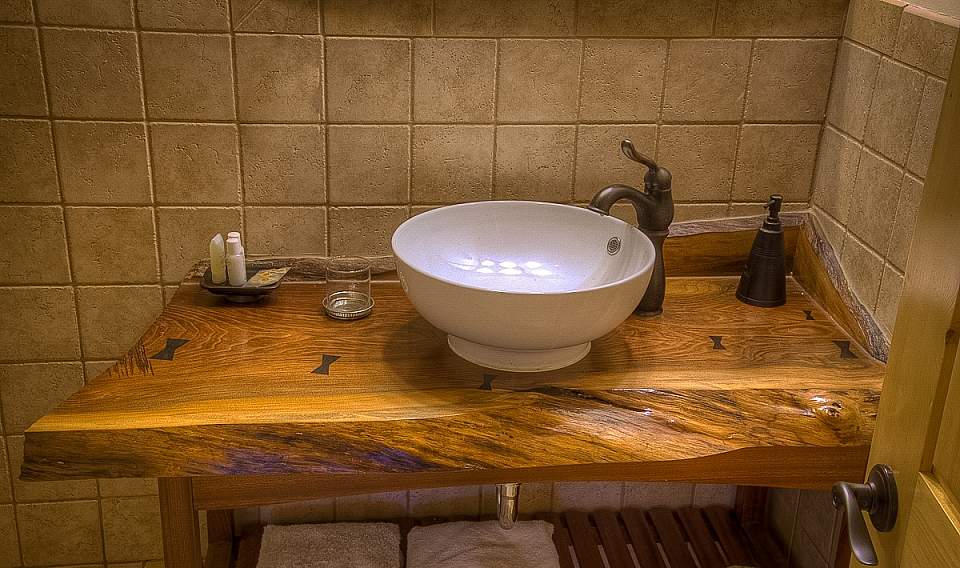 The Hoppers built the Lodge at Black Rapids over nearly 10 years, designing it to fit into the landscape. They chose the copper roofing material, for example, because it will weather and blend into the surrounding mountains. They and others carved the light-colored spruce timbers while teaching timber-framing courses during construction. (Look for the carvers' signatures on the timbers.)
The entire lodge has been filled with personal touches, and everything has been chosen with aesthetics and function in mind, from the hand-tiled bathrooms and custom-built cedar and walnut vanities to the Italian couches that fold out into beds.
It's luxurious, but it's not at all pretentious. In fact, the Hoppers, avid backcountry skiers and mountaineers, included a lower-level bunkhouse with shared baths and fold-out beds with budget adventurers in mind.
Year Round Adventures
Guided and all-inclusive summer and winter packages are available year-round. In the summer enjoy hiking, fly-fishing, flightseeing, glacier hiking, and canoeing. Winter activities include ice fishing, snowshoeing, cross-country skiing, and dog mushing. The Hoppers cleared miles of ski trails around the lodge in their free time (between raising two teenagers, building the lodge, and working in Fairbanks).
Alaskan Family Hospitality
The lodge has six rooms in addition to the lower level, with queen beds and private baths. High-thread count cotton sheets and down comforters make for a comfortable night's rest (elusive on many Alaska road trips). Large windows overlooking the deck and mountains make it easy to lounge in your room, or you can hang out in the dining area.
The Lodge Chef cooks breakfast and dinner, and there's usually soup and sandwiches for lunch. Of course, they love to feature Alaska seafood, but with the agricultural town of Delta only 30 minutes away, they also use locally raised bison and farm-fresh veggies in their meals. In fact, most everything is local: the coffee is roasted in Fairbanks, and the dairy products are from Northern Lights creamery.
At a time when "wilderness lodge" can mean anything from a dilapidated cabin to a 400-room resort, the Hoppers created a perfect family lodge. Meals are eaten family-style with the other guests; afterwards, listen to Annie pluck some tunes on her guitar, head out on the deck to watch the sunset and plot the next day's adventures, or go out to relax in the beautiful handmade cedar sauna.