Wrangell St. Elias National Park Walking Tours
This aban­doned cop­per min­ing camp is a Nation­al His­toric Land­mark Dis­trict. Estab­lished in 1903, Ken­necott Min­ing Cor­po­ra­tion oper­at­ed 5 mines in the area. Ken­necott became a bustling min­ing camp filled with min­ers and their fam­i­lies. In 1925, a geol­o­gist pre­dict­ed that the area would soon be mined out. By 1938, Ken­necott was a ghost town.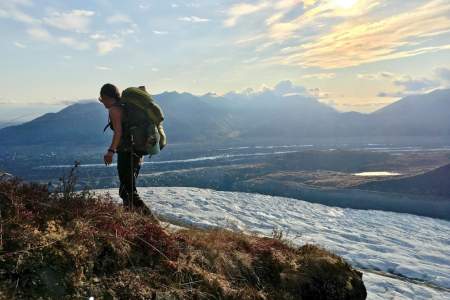 Season: May 27 to Sep 11 $28+ per person 2 hrs - Multi-Day
St. Elias Alpine Guides have a long his­to­ry of shar­ing the wilder­ness with trav­el­ers — whether the activ­i­ty involves hik­ing a glac­i­er, back­pack­ing, raft­ing, ski­ing, or even doing some extreme moun­taineer­ing — there's some­thing for every­one! You can also take advan­tage of the option to cus­tomize your trip.