Skagway Public Use Cabins
The U.S. Forest Service maintains two, overnight cabins along the White Pass train route - a refurbished train caboose located beside the train tracks at Denver and another at Laughton Glacier, another 4.5 miles up the trail (or 1.5 miles from a train stop). Both can be reached by whistle-stop train service, although the Denver caboose can be accessed by a cabin starting at the Slide Cemetery. In addition, the municipality of Skagway maintains a rental cabin at the summit of the Dewey Lakes Trail. Sit­ed at the end of a hik­ing trail at 3,100 feet ele­va­tion, this six-per­son A‑frame cab­in is open to the adven­tur­ous year-round, offer­ing views of this alpine lake and the sur­round­ing moun­tain ridges. A stren­u­ous, 2.5‑mile trail leads to a spec­tac­u­lar over­look and to Devil's Punch­bowl, a tarn nest­ed in a deep, rocky bowl.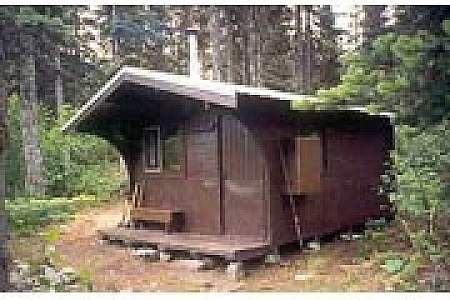 At a spec­tac­u­lar spot two miles from the Cana­di­an bor­der, this pub­lic use cab­in sleeps six and over­looks the main branch of the Skag­way Riv­er. The trail there leads to Laughton Creek and Laughton Glac­i­er. Moose, brown bears, and wild­flow­ers can be found in this sub­alpine forest.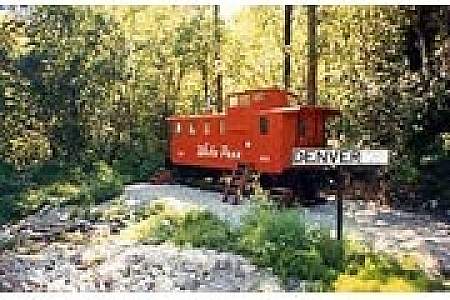 You can't get much clos­er to a rail­road­ing expe­ri­ence than sleep­ing in a caboose. Refur­bished as a pub­lic use cab­in in the 1960's, this clas­sic trail car moth­balled by the White Pass and Yukon Route rail­road offers rus­tic ameni­ties with views of Skag­way River's East Fork and Saw­tooth Mountains.