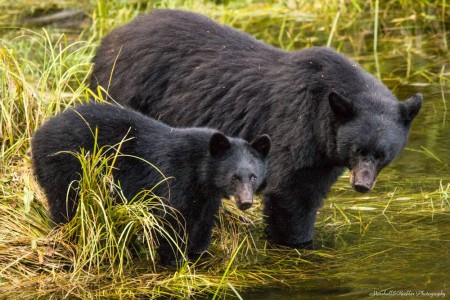 Season: Jul 07 to Sep 30 $215 3.25 hours
Ketchikan is black bear coun­try, and just out­side town you can see them in their favorite sum­mer­time activ­i­ty – fish­ing for pro­tein-rich Alas­ka salmon. A walk­ing tour through the lush foliage of the Alas­ka Rain­for­est Sanc­tu­ary reveals prime salmon habi­tat, a cer­tain attrac­tion for hun­gry bears. Wait and watch for this apex species in action – pounc­ing on fish, teach­ing cubs, and chas­ing each oth­er to the feast­ing grounds.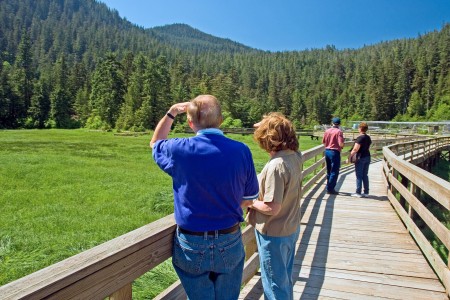 Season: Apr 25 to Oct 10 $92 2.75 hours
Just out­side Ketchikan, the Alas­ka Rain­for­est Sanc­tu­ary promis­es a close-up view of old-growth for­est, salmon habi­tat, an his­toric lum­ber mill, totem carv­ing, rap­tor exhibits, and chances to see black bear and oth­er wildlife – all in under 3 hours! There's no bet­ter intro­duc­tion to Alaska's South­east than this show­case of ecol­o­gy, wildlife, his­to­ry and Native culture.