Photo Credit: Taquan Air Neets Bay Bear Viewing Island Wings Air Ser­vice takes pas­sen­gers flight­see­ing, bear view­ing, on guid­ed hikes, self-guid­ed hikes, to for­est ser­vice cab­ins, fly-out fish­ing trips and more.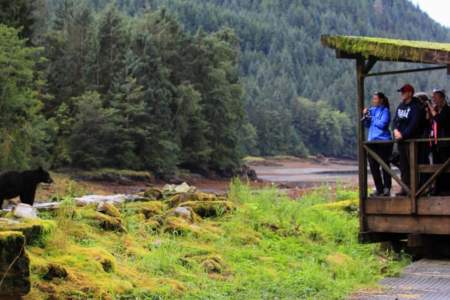 The lush green Ton­gass Nation­al For­est stretch­es out below as you take a clas­sic Alaskan float­plane ride to Neets Bay, one of the best places in South­east Alas­ka to see black bears fish­ing for salmon. This 3‑hour trip packs in spec­tac­u­lar flight­see­ing, a nature walk, and the chance to watch bears in their nat­ur­al habitat.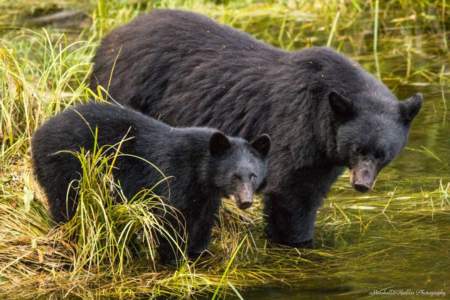 Ketchikan is black bear coun­try, and just out­side town you can see them in their favorite sum­mer­time activ­i­ty – fish­ing for pro­tein-rich Alas­ka salmon. A walk­ing tour through the lush foliage of the Alas­ka Rain­for­est Sanc­tu­ary reveals prime salmon habi­tat, a cer­tain attrac­tion for hun­gry bears. Wait and watch for this apex species in action – pounc­ing on fish, teach­ing cubs, and chas­ing each oth­er to the feast­ing grounds.
[{"slug":"ketchikan","title":"4 Days in Ketchikan"}]