Photo Credit: Juneau-Douglas City Museum
Explore Juneau's captivating history and cultural heritage with this selection of museums and cultural centers. Take a walking tour to learn about the city's history, learn about the region's culture and wildlife, and explore a gold rush mining museum.

Museums, Cultural Centers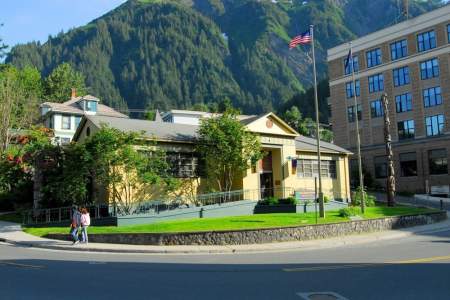 Season: Museum: Year-Round, Walking Tours: May - September $6 admission only | $30 walking tours (includes admission)
This muse­um sits on the site where Alas­ka offi­cial­ly became a state. View the exhibits and watch an award-win­ning doc­u­men­tary about the city. Plus, the City Muse­um doesn't end at the building's walls. From May to Sep­tem­ber, you can take walk­ing tours of his­toric down­town Juneau and the Alas­ka State Capitol.