Glacier Bay National Park Sailing & Private Yacht Charters
Experience the watery landscapes of Glacier Bay National Park by taking a sailing trip. While big cruise ships pass through the park, they don't let you linger in front of the glaciers and see everything at a slower pace. But on a sailing trip, you can customize the journey to your needs and spend more time seeing what you want.

Sailing & Private Yacht Charters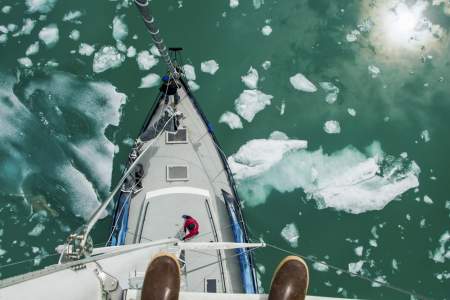 Season: Year Round
$485 per person / $2800 for whole boat up to 6 passengers
Cruise Ship Type: Small Ship Cruises

Explore Alaska's hot springs and glac­i­ers aboard a unique ship that puts you behind the helm and lets you man the sails. This South­east Alas­­ka-based tour oper­a­tor will leave you with a new def­i­n­i­tion of what it means to have a once-in-a-life­­time Alas­kan adven­ture. You'll explore away from the crowds, get­ting an up-close view of wildlife, scenery, hot springs, and glaciers.