Copper Center Hotels & Lodges
Enjoy an iconic Alaskan experience by staying at a wilderness lodge in the Copper Center area. Opt for a waterfront lodge, where you'll have access to prime fishing locations, or use your lodge as a basecamp to explore other Alaskan destinations like America's largest national park, Wrangell-St.Elias.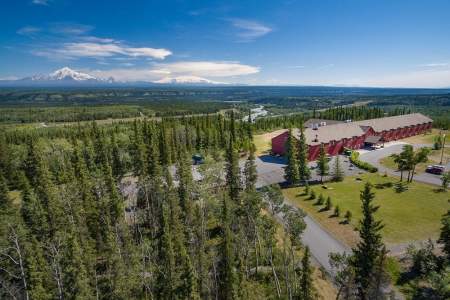 Season: Mid-May to Mid-Sept $199 1 - 8 nights
This inti­mate, 85-room lodge with amaz­ing views is the per­fect place to stay on the way to Amer­i­ca's largest nation­al park, Wrangell-St. Elias. Look out your win­dow to the junc­tion of the Kluti­na and Cop­per Rivers, 200 acres of wilder­ness, and the park's awe-inspir­ing mountains.