Johanna Grasso: A Windy Night in Chugach State Park
Johanna Grasso was at home in Anchorage with her two adult children, Cesare Tidler (then 24) and Sophia Tidler (then 22.) Sophia suggested that they drive into Chugach State Park, hike 10 miles to the stunning alpine bowl surrounding Rabbit Lake, and spend the night.
The trip came together fast.
"We just packed up our stuff and left," Johanna says. "It was like 10 O'Clock when we set up our tents, and it was so windy it was ridiculous. We could actually barely set them up. We had to hold everything down and lay low and help each other out."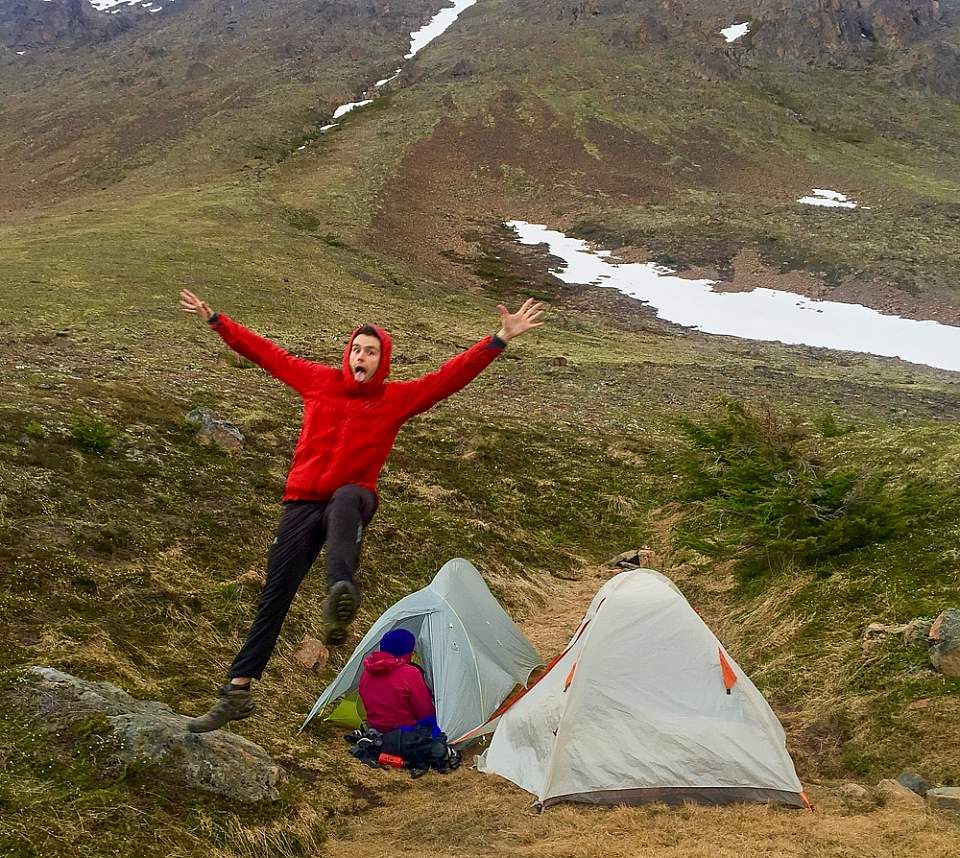 A Long Island native, Johanna came to Anchorage 30 years ago, and raised Cesare and Sophia as a single mom while working in the insurance business. A busy life that didn't leave a lot of time for camping.
"I was just really focused on all of their sports and education, and we didn't camp very much. … It really wasn't until they graduated from college. (Only after) we had more settled lives and everything was good and calm, and I wasn't so focused on being a mom that we really started getting into it."
With Johanna and Cesare tucked into one tent, Sophia in the other, the fierce Chugach wind flapped the fabric so loudly it was just about impossible to fall asleep. So Sophia started reading from The BFD, a classic children's book by Roald Dahl.
"I remember that feeling of just laying in the tent. It was so windy I was like videotaping the wind hitting the tent. We were laughing at her and she couldn't hear it. But it was really fun—it was really windy and she was reading out loud.
"It was just one of those quirky evenings. I'm in my own little space, savoring time with my adult kids. You know how special that is."