Photo Credit: John Kinkade
Alaska Cruise Tips from A 12-Time Cruiser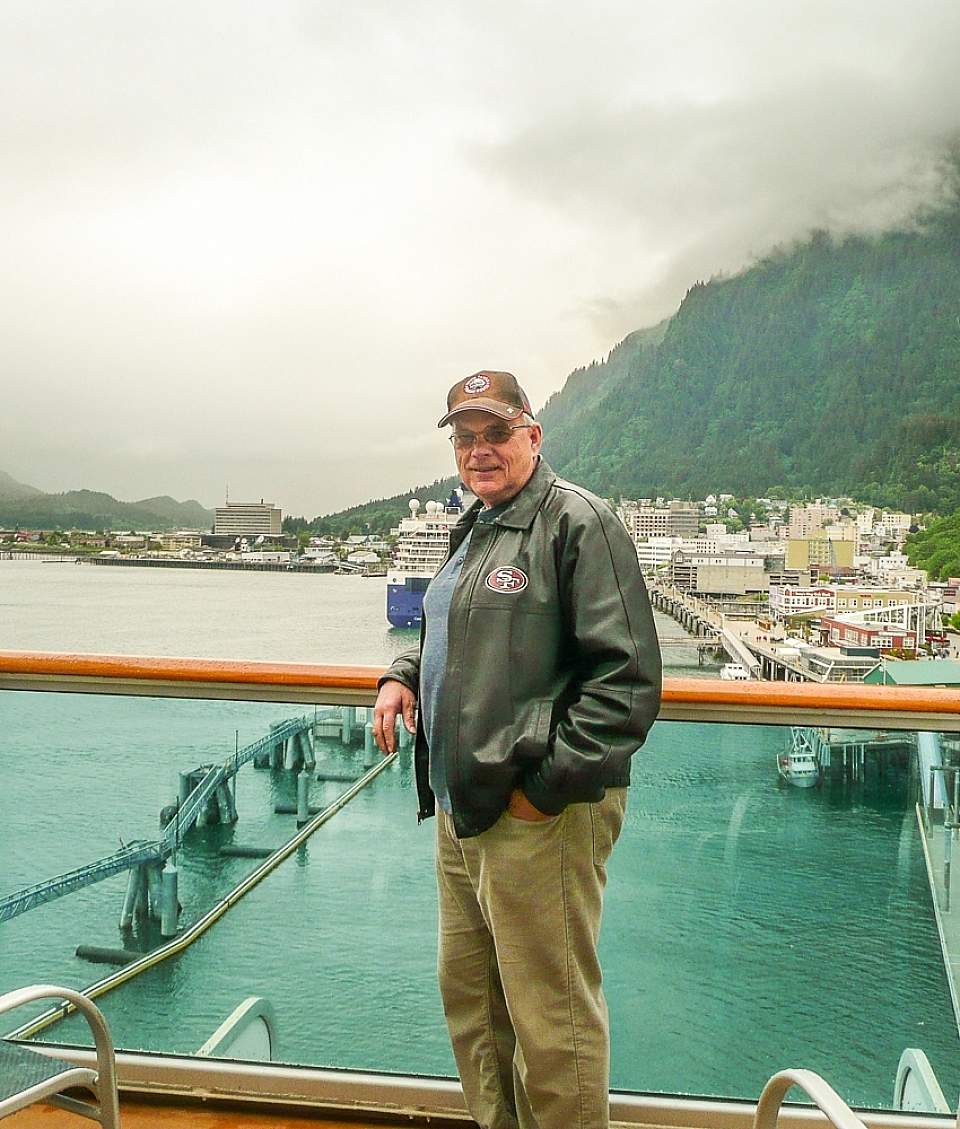 John contacted Alaska.org for some advice about traveling Alaska by Marine Ferry for the first time. When we learned that he had cruised Alaska on the big ships a full 12 times(!), we wanted to ask him some questions.
Q: When was your first cruise to Alaska?
A: 2004. My wife and I had done a few cruises to Hawaii, Mexico, and the Caribbean, but then we decided to try Alaska. We sailed with Holland America out of Seattle to Juneau, Ketchikan, Skagway, and Tracy Arm—it was amazing, and we were sold on Alaska. Then we started to go with Princess since they left from San Francisco, which is closer to where we live, and their itinerary included Glacier Bay National Park, which is just spectacular. A 10-day cruise from San Francisco to Juneau, Ketchikan, Skagway, and Glacier Bay became our annual trip, and it's really the perfect 10-day vacation. We'd usually go in May; the scenery is so beautiful with snow-capped mountains.
Q: What do you like about cruising?
A: It's just so easy. Once you decide where you want to go, the cruise line takes care of everything for you, and you can go on all the excursions you could possibly think of. We used to do a lot of excursions, but after a while, we just started to explore the towns on our own. Now I have favorite things I like to do.
Q: Like what?
A: Every time I go to Juneau I take the blue bus or white bus to Mendenhall Glacier Visitor Center and spend maybe 4 hours there. My wife would go to Tracy's Crab Shack and have a meal. We'd meet back in town and then do something else!
In Ketchikan, I always enjoy Creek Street and taking the bus to Totem Bight park. In Skagway, I've taken the White Pass Yukon Route Railroad a lot. Or I would take the fast ferry from Skagway to Haines and have lunch. It allowed me to really see these other cities.
A couple years ago, we went on a cross-Gulf cruise to Whittier, followed by a land tour to Denali and Fairbanks. That was a lot of fun, and we loved riding the Alaska Railroad. All of our other cruises have been focused on the Inside Passage.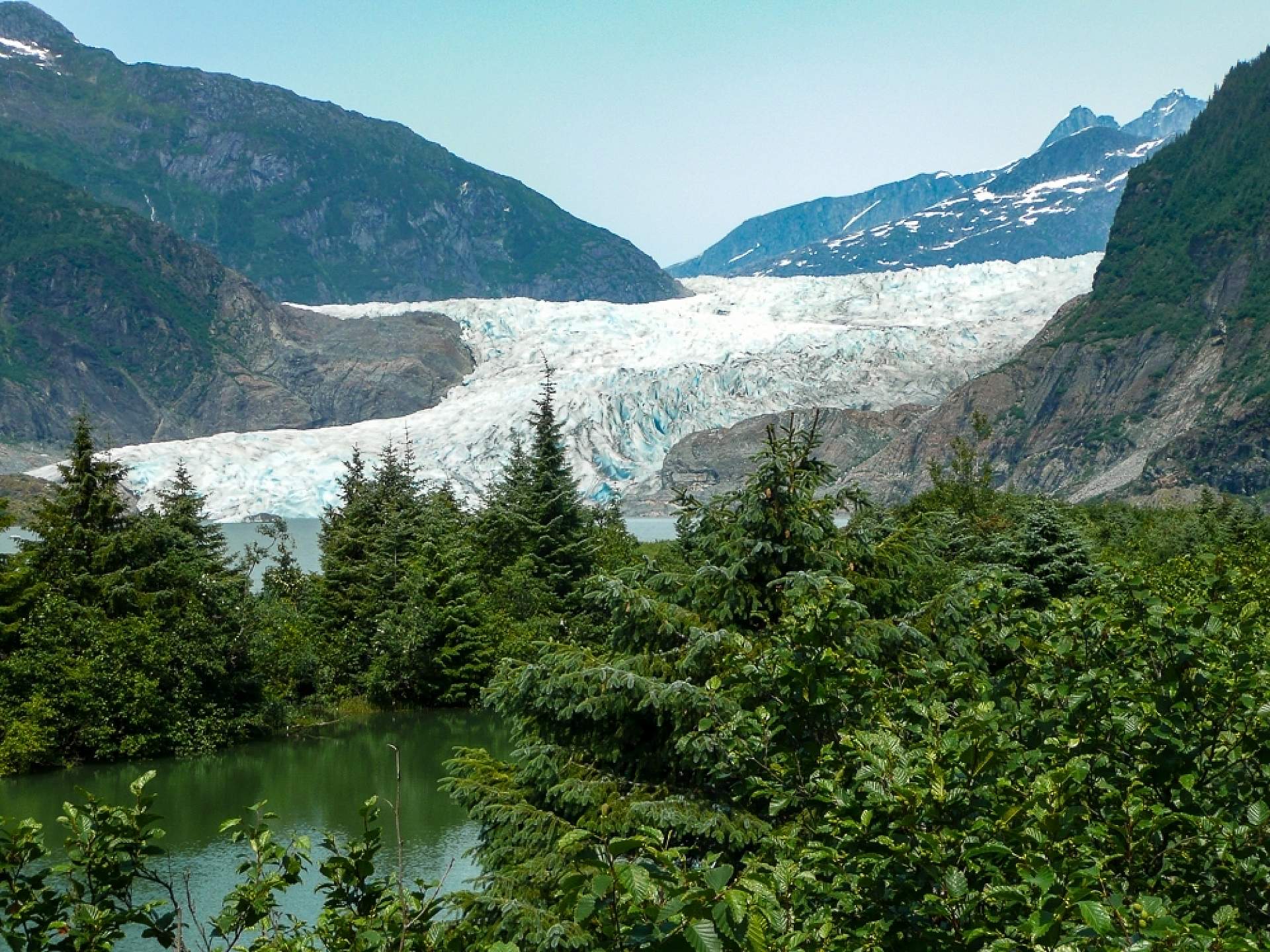 Q: How did that cross-Gulf cruise with the Denali land tour compare to your Inside Passage cruises?
A: The scenery was so beautiful between Whittier and Denali. We stayed in a gorgeous lodge outside the park, and the next day we took the bus into Denali National Park on the 8-hour tour and saw quite a few animals! In Fairbanks, we got to take a paddleboat, the Riverboat Discovery, down the river.
They take care of you every step of the way on land, just like on the ship—everything is very well organized. Of course, once you're on the land tour, you don't get the evening entertainment onboard, and we miss that (as well as all the food!). There are also presentations onboard; like in Juneau they had an Iditarod musher come onboard and give a great lecture; there were also lectures on whales, the environment, fish—everything! You learn a lot about the place you're in.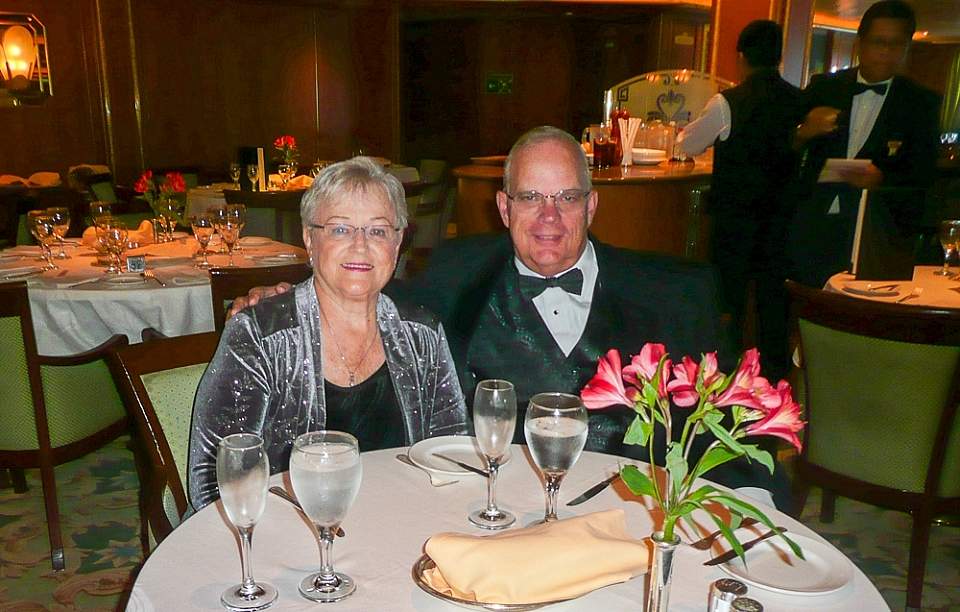 Q: How do you plan your cruises?
A: I do A LOT of research. I'm a member of Cruise Critic. I enjoy being comfortable knowing where I'm going in advance.
Q: Who have your cruise companions been?
A: Several times we went with friends. We'd do tours together and dinner together, and then we'd do own thing onboard. My wife has since passed away. Now I go with a good friend; we've been traveling to Alaska the last 3 years.
Q: What advice do you have for a first-time cruiser?
A: Start with a tour company first to point you in the right direction. I do a lot of research, even now. It makes it so much easier, and you're so much more confident. That's where Cruise Critic comes in—I can find out about anything.
Destination-wise, I wish had done Denali earlier, though that meant going through Vancouver, and leaving from San Francisco was easier. Otherwise, just go with the flow! Now I feel like I can go out on my own and do things like rent a car. I wouldn't have been ready to do that on my first trip. Some travelers might be braver than me, though!
Q: Ok, speed round! What's been your best wildlife viewing experience?
A: Definitely the whale watching from Juneau. Denali is a close second; on the Park Road tour we saw bears, moose, and eagles. And don't miss the Raptor Center in Sitka.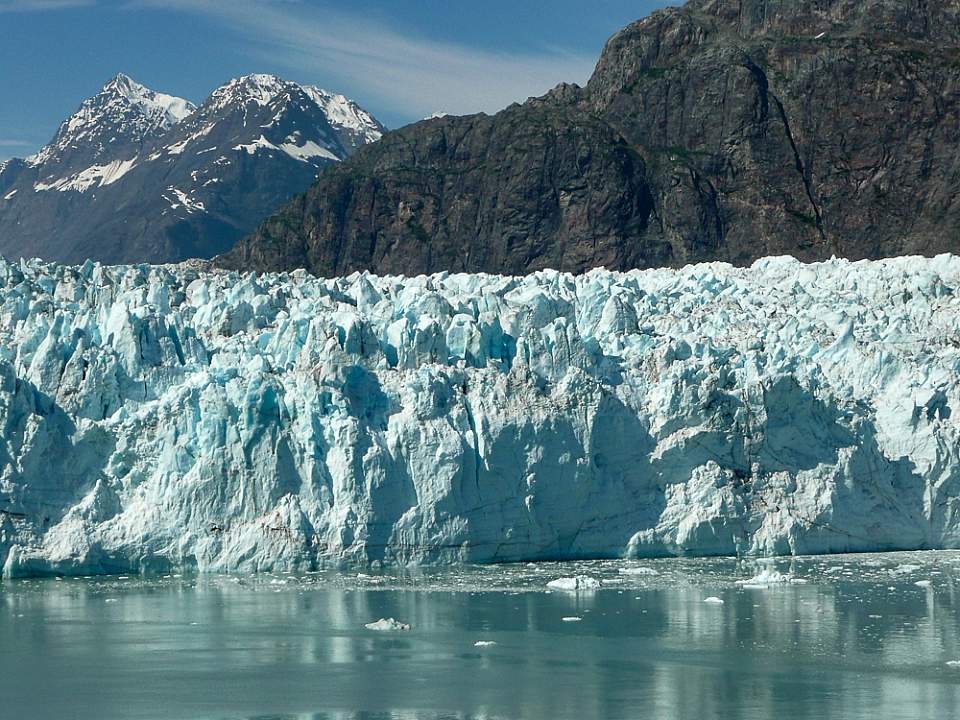 Q: Best glacier experience?
A: In my opinion, Glacier Bay is the ultimate day you can spend on the water—truly the go-to glacier area. I've been there maybe 8 to 10 times, and it never disappoints. The water is just glass. Then you get to see the glaciers, like Marjorie; sometimes they're calving with blue skies behind it. Perfect for photos.

I've gone up north to College Fjord, which is really pretty. We cruised through at around 6 p.m. on the way to Whittier. The water was glassy.
I've also been to Hubbard a couple times. There was a lot of ice in the water, so while I could see it from a distance, I couldn't get close to it, as you can when there's less ice. In 2022, I'm scheduled to take a 12-day cruise out of Vancouver to Glacier Bay and Hubbard, and hopefully I'll be able to get closer.
On our first few cruises we went to Tracy Arm. But it was earlier in the year in May and we could never get to the glacier because of all the ice, even on a small boat. But later in the season maybe you could.
Q: Best cultural experience?
A: Totem Bight, in Ketchikan. And the dancers in Sitka. The ships also have some great cultural presentations onboard.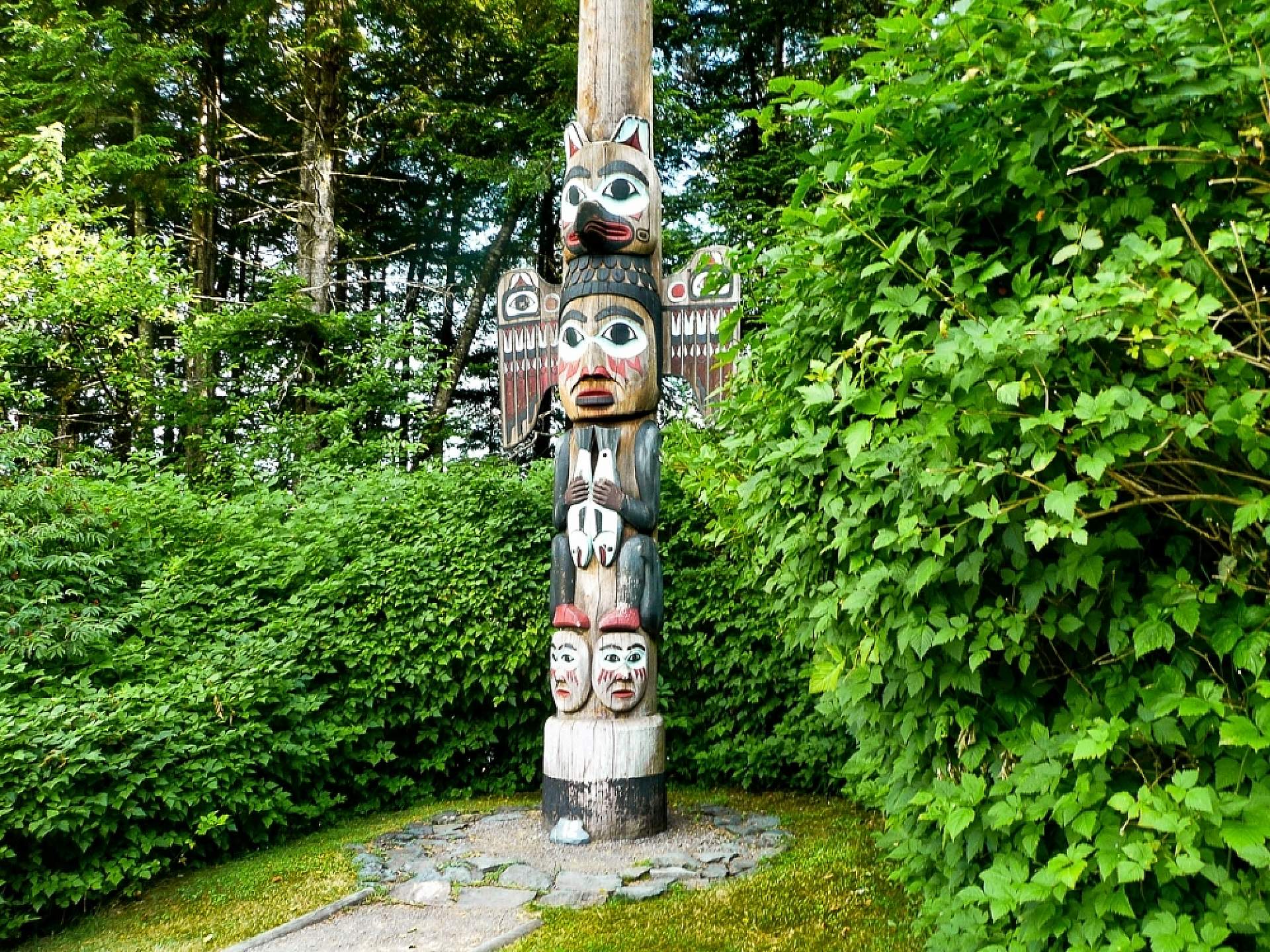 Q: What do you have planned for 2021?
A: I'd like to see Alaska by ferry! There's a ferry from Bellingham, Washington to Ketchikan, Juneau, and Skagway—the same ports as a cruise. I'd like to spend 3 or 4 days in each place, maybe 10 to 12 days total. It's an adventure I would really like.
Update June 2021: With the return of cruise ships, John will now be cruising to Alaska in September of 2021, and May of 2022 to make trips 13 and 14!
Q: What else would you like to see in Alaska?
A: I'd love to check out the northern lights. Would be great to come in September or October for that.