Photo Credit: UnCruise Adventures
What Size Ship for Your Alaska Cruise?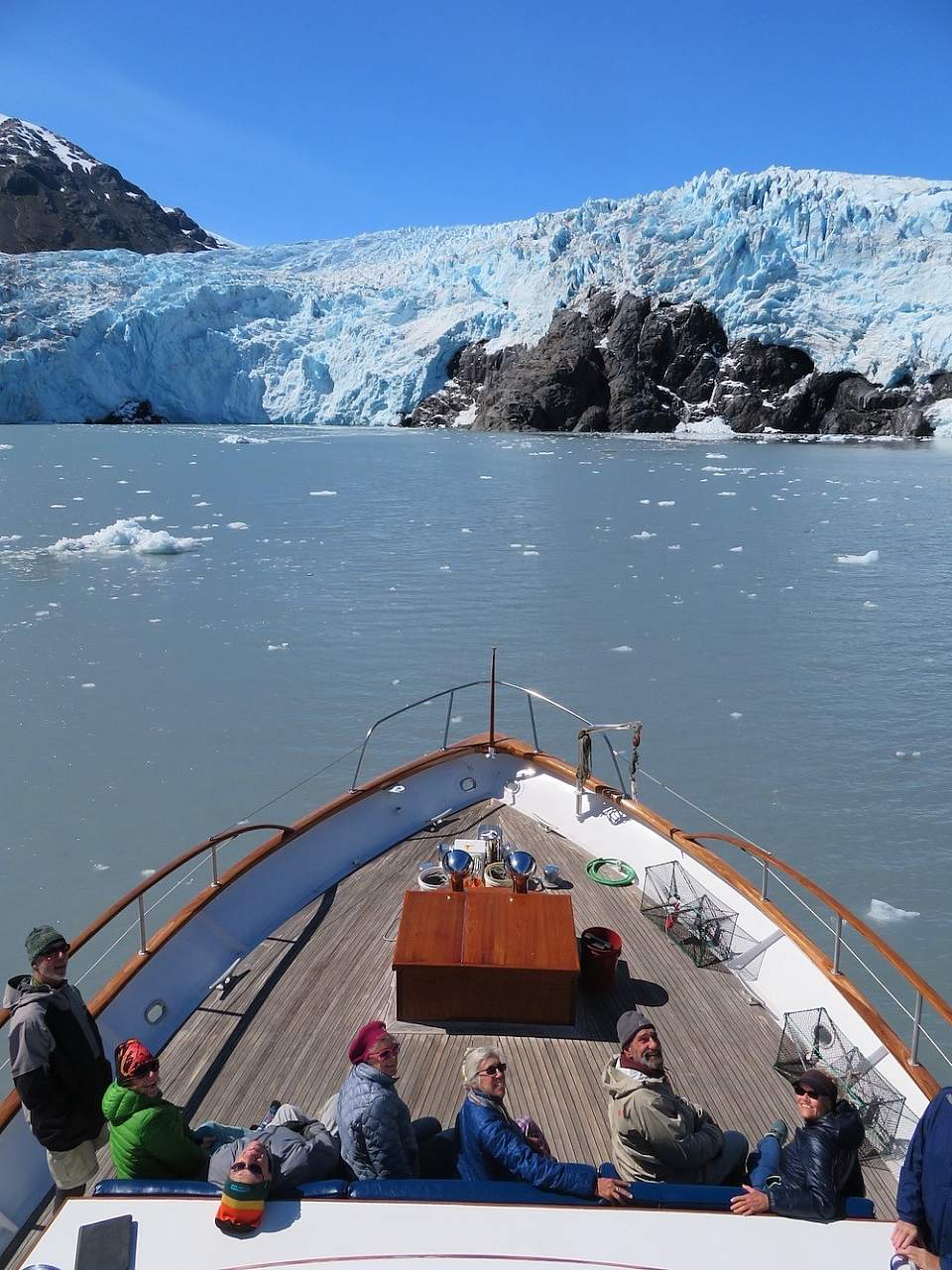 The type of cruise experience you have will really be defined by what size ship you pick. You have four choices—big (or even "mega"), mid-sized, small, or yacht. Check them out to see which one feels right for you:
Yacht, Sailboat & Private Charters
Few visitors realize they can charter a small vessel for a custom adventure, or join just a few other travelers on a luxury yacht cruise. These exclusive trips are available in Prince William Sound (just an 1.5 hr drive from Anchorage), Seward and Kenai Fjords, and the Inside Passage.

Activities launch from the boat. Kayak, paddeleboard, head ashore for a hike along the coast, pause to view spawning salmon and bears waiting to catch them. Or relax on the ship playing games, reading a book, and sharing stories with your fellow travelers. The choice is yours.
Casual & intimate. If you've booked the boat, it's just you your family / friends and the crew. If you're on a shared trip, you'll get to know the other few travelers on board.
Maximum Flexibility. Yes, there's a schedule, but it's typically centered around exactly what you'd like to do.
Fine Cuisine. The food is a point of pride for these smaller vessels, and it often centers on locally sourced products. Most trips also include beer and wine.
Great for families. Chartering a boat is a fantastic multi-generational family trip where everyone will have the opportunity to do things they enjoy.
Possible Downsides: Smaller boats are more prone to the elements, but cruises in Prince William Sound are generally very well protected.
Small Ships
Too few people know about the option of Small Ship Cruises --and it's one we highly recommend. If your dream is to see Alaska up close, without having to battle the crowds, then you'll want to set sail on a small ship, which holds as few as a dozen or up to 80 guests. Here's what you get:
Great access. These ships, such as the M/V Discovery with Discovery Voyages, can get into the tiniest nook, allowing you an unequalled view of nature and wildlife.
Plenty of chances to be active. Instead of disembarking to, say, go shopping, you may take bikes or kayaks out.
Very casual atmosphere. It's not likely that you'd ever need to dress up.
A leisurely pace. A lot of small cruises, such as UnCruise Adventures, can afford to take their time in ports, or be spontaneous about pausing for wildlife viewing.
Higher prices, but good value. Rates may be about $300 per day (inside cabin) to $750 per day (deluxe stateroom)—but many shore excursions are included in your cost.
Possible Downsides: The cabins aren't big--and there won't be any casino or Vegas-type show. You're also more likely to get a bumpy ride, though that's not so much of an issue in the calm Inside Passage or protected waters of Prince William Sound.
Mid-Size Ships
Mid-Size Ships ships carry fewer than 1500 passengers, and are most similar to bigger ships. Here's what they offer:
Most of the perks of a big ship, from pools, spas, shows to onboard experts
Sometimes, a more "grown-up" ambiance, since these ships aren't as likely to cater to families and some fall into the luxury category.
Good value. Other than the luxury lines, a similar value to mega ships.
Downsides? They may get a little closer to the shore than mega-ships, but this size ship still can't get that close, or into some smaller ports.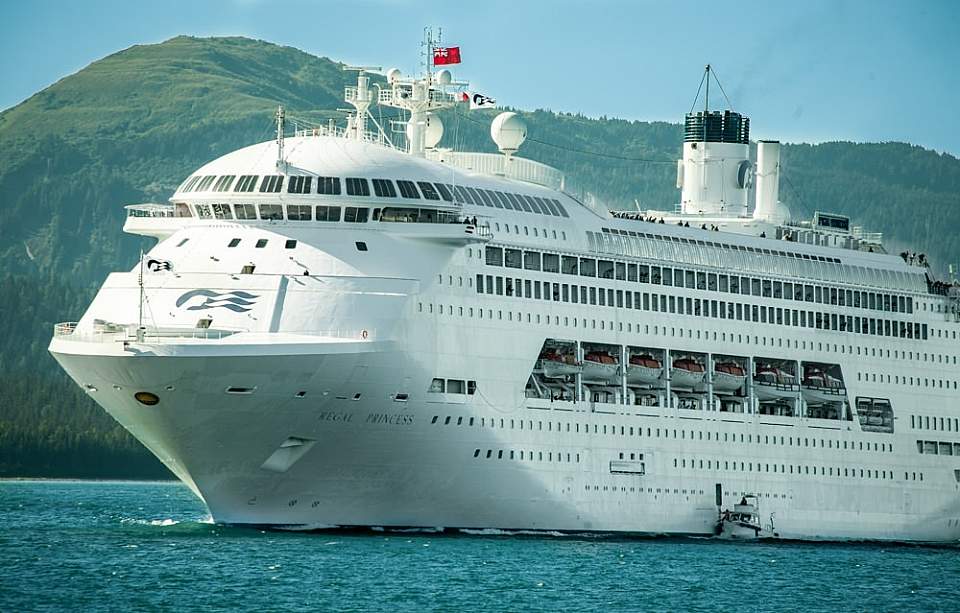 Big Ships
If you like the idea of a floating resort with lots of people (up to 4 - 5,000)—then a big-ship cruise is for you. They offer:
Value. Prices may be about $125 per day (inside cabin) to $300 per day (balcony). Shore excursions cost extra, though: from $50 (attraction) to $150 (raft/boat tour) or even $500 and up (helicopter tour).
A pretty smooth ride. Mega ships have lots of stabilizers, which come in handy on any open water, if you get seasick
You'll cover a lot of ground (or water). These ships can move fast, so you can see a lot of ports.
A few occasions to dress up, for formal dinners, but overall like Alaska—very casual.
Plenty to keep you busy: casinos, gyms, onboard educational programs, shows, and plentiful dining options.
Downsides: Because of their size you're further from the shore, and disembarking can take a long time with all of the people.