Discover a unique selection of teas and spices in this locally owned store that's a delight for the senses. Make sure to open the jars and smell! Stock up for your journey or to savor when you return home, or come simply to enjoy a cup of delicious tea.
Why shop here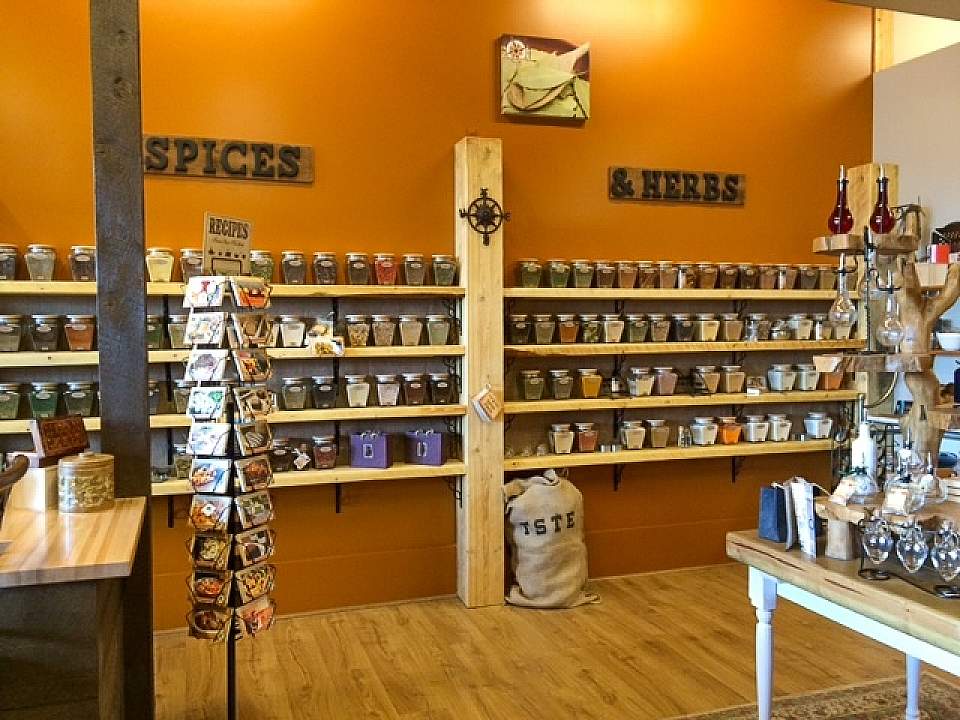 Step into the Spice & Tea Exchange and an alluring aroma will overtake your senses, thanks to some 60 loose-leaf teas and 100 spices and herbs, including hand-mixed blends (look for the "Made in Alaska" stamp). You'll also find about 40 global gourmet salts, collected from the Himalayas to Greece and beyond—there's even a rosemary basil salt (perfect for salmon!) that's made in the store. There's also a collection of some of 45 infused sugars, with flavors that range from pineapple to wild blueberry and mango habanero. Items are organic and fair trade sourced whenever possible, and regularly flown in from around the world.
Need a recipe idea for all these salts and spices? Pick up one of the free recipe cards, or for a hands-on experience, take one of the cooking classes, run in partnership with Allen & Petersen Cooking & Appliance Center. And be sure to stop into the local Farmer's Market on summer Saturdays.
About the store
The Spice & Tea Exchange franchise originated in Florida, but each is independently owned and operated by people committed to the local community. And the Anchorage store feels very Alaskan, thanks to Elizabeth Eldridge, a born and bred Alaskan who runs the business with her husband, Ryan and staff dedicated to great customer service. Liz is an award-winning entrepreneur who's obsessed with giving back and helping people create great meals. She sees the effort as part of a community language—communicating by creating and sharing great food experiences—and the store reflects the global melting pot that is Alaska.