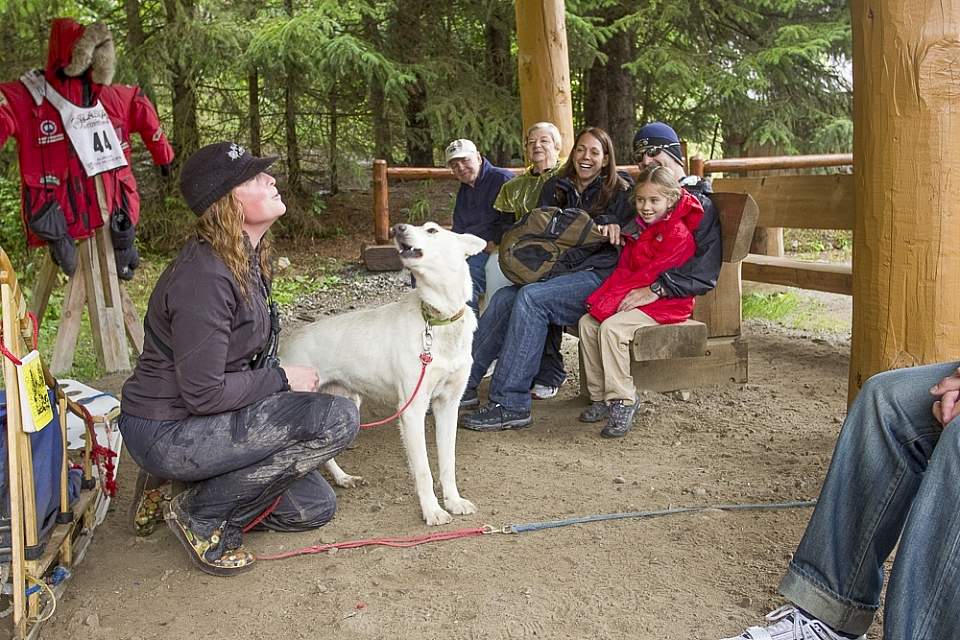 Experience the thrill of summertime dog mushing—on a wheeled sled—out of Skagway, and meet the amazing dogs and passionate mushers behind this iconic Alaskan sport.
Departing from the cruise dock in Skagway, your group of 24 will kick off this unforgettable excursion with an entertaining historic tour through downtown Skagway, and then follow the stunning coastline over to the musher's camp.
There, you'll board a rugged Unimog and ride up a mountain road, through dense forest and past glacially fed streams, up to where your musher and excited dogs will be waiting. All of the mushers love what they do; in fact, two of the primary mushers have a deep connection to the sport—their grandfather founded the famous Iditarod race!
Go for a Ride
With your musher at the helm, you'll hop on board a 6-person wheeled sled that's been custom-designed for comfortable fun—and as a training vehicle for these powerful racers—during the warmer months. Hold on as you take off on a mile-long zigzagging trail through the Tongass National Forest, feeling the wind in your hair as well as the dogs' energy; you'll see how much they love to run!
Meet & Greet
After you've seen these impressive dogs in action, you'll have a chance to meet them up close before heading back to camp. Keep an eye out for eagles, bears, seals, and wildflowers amid the gorgeous scenery.
Then you'll get a chance to really absorb the knowledge and passion of the mushers, as one of them presents on their unique experiences and answers any questions you have.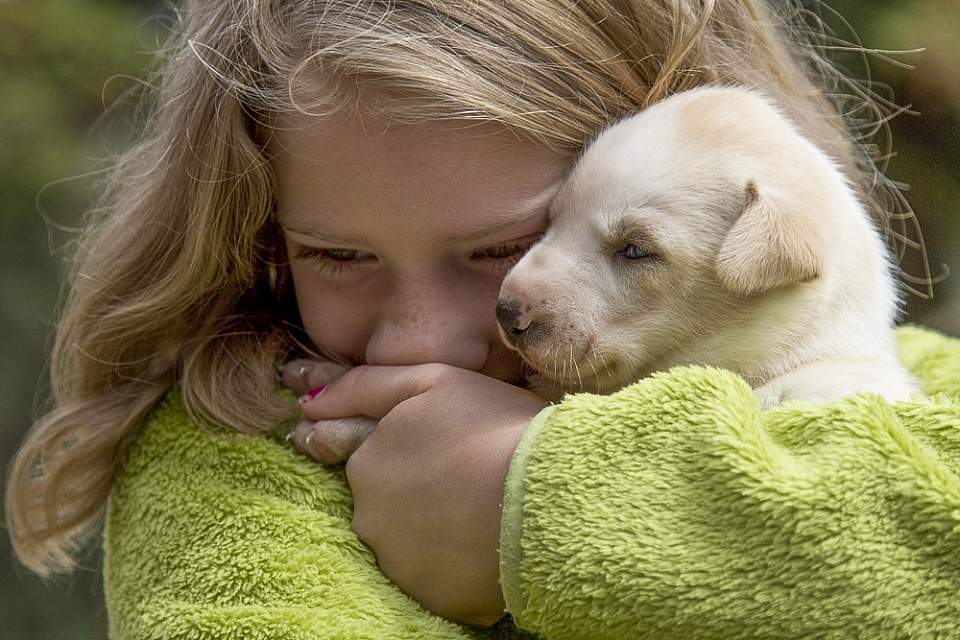 After that, it's time to cuddle some puppies! You'll spend about 20 minutes with these furry friends—sometimes as many as 4 litters—who may be in all stages of growth. The pups love the attention, and you'll be helping their racing careers, as socialization with people is critical to their future success. Plus, it's Instagram gold! Then hang out and enjoy the campfire before the bus returns you to the dock.
About Alaska X
You'll be in great hands the entire time. Owner and Skagway native Robert Murphy has been running the musher's camp and sled dog adventure since 1995; and in 2010, he was behind the creation of a new sled dog race, the Alaska X 120. He founded Alaska X to make once-in-a-lifetime Alaska experiences accessible to Alaska visitors.