This year-round B&B in Girdwood was lovingly designed and built with the most discerning guests in mind. This spacious custom home, with three B&B rooms, is nestled in the woods— offering a comfortable, luxurious way to experience this mountain resort town.
Empty Nest, Big Plans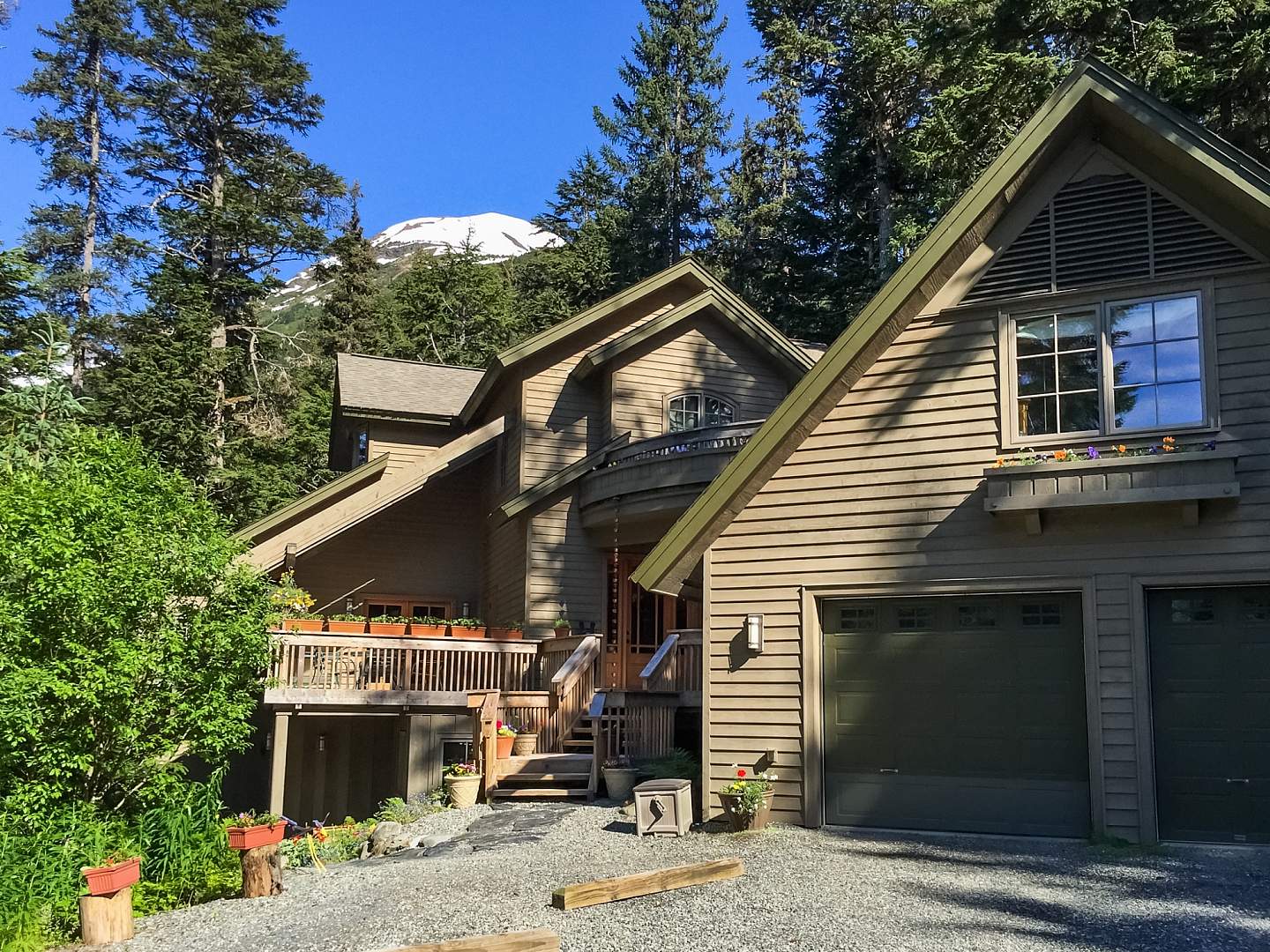 Innkeepers Michelle and Ron first opened Hidden Creek B&B in February 2007. They were from Chicago, and their kids had just gone off to college; their idea to start a new chapter in Alaska slowly evolved into a plan to build a gorgeous inn from scratch. They spent a summer in Alaska and fell in love with Girdwood, "Alaska's playground" just 40 miles from Anchorage. By the next summer, they had bought a piece of land and started building, while Michelle started culinary school back in Chicago to take her cooking skills to a professional level.
When the inn was finished, it was a craftsman-style jewel, equal parts woodsy and plush: woodworking details, a stone fireplace (built with rocks from Prince William Sound), and lots of windows, including an elegant, locally crafted stained glass window. The B&B is set in the northernmost temperate rainforest, surrounded by tall spruce and hemlock.
Nicely Secluded
And indeed, you are a bit off the beaten path here, up in the woods and at the edge of a conventional neighborhood. Since Michelle and Ron are avid hikers themselves, they can tip you off on any number of nearby trails, and they can also make recommendations for local activities, whether you're skiing in the winter or boating in the summer.
For the night, you can choose from three options—two rooms, and one suite. The Creekside Suite—great for families—has a bedroom and an adjoining seating area, outfitted with a queen size Murphy bed and a sleeper sofa. The Enchanted Forest room, meanwhile, has a king size bed and a sleeper sofa, while the Alaska Wildflower Room has a queen bed. All three options come with private baths, luxurious bedding, robes and slippers— and everyone get wifi, cable, and access to the hot tub just outside.
Locally Infused Breakfasts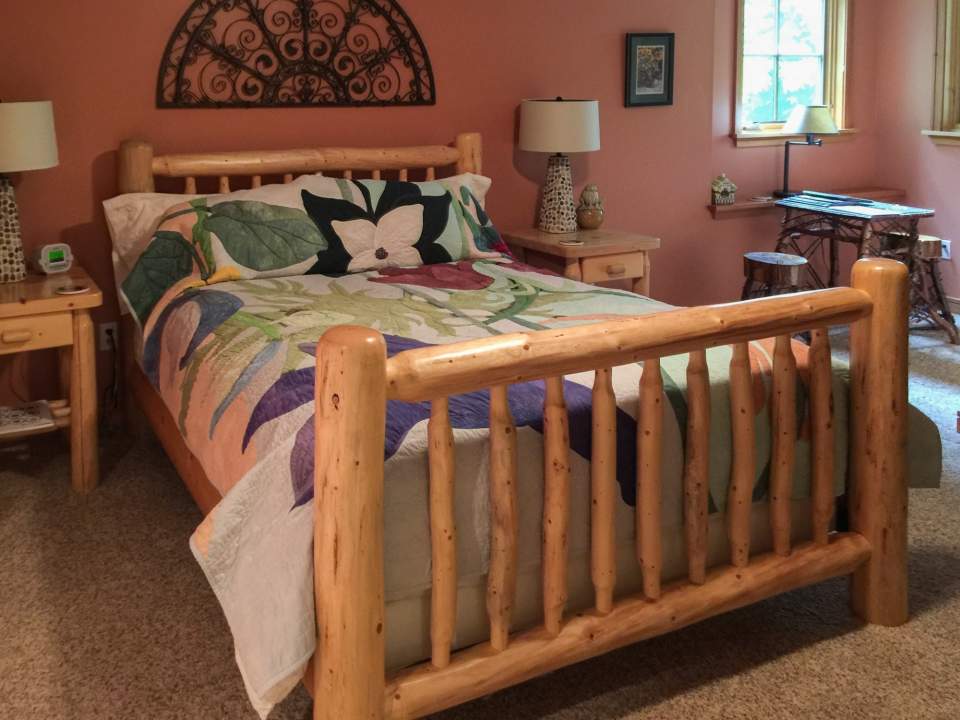 In the morning, Michelle makes you and the other guests breakfast. Each morning's menu typically has 6 or 7 options, with a special, but she's happy to cater to what guests are looking for, including any dietary restrictions. Typical dishes focus on classics incorporating local ingredients—Alaskan sourdough pancakes, reindeer sausage, and handpicked wild blueberries. For those leaving early, she can fix you up something to go, too.
Michelle and Ron are happy to answer questions about Alaska, and listen to their guests' travel stories. And any detail you might need (glasses, mugs, or a corkscrew) they're happy to provide, so that you can feel at home—and a pretty luxurious home at that.