Building Johnstone Bay Lodge: How a Surfer Fell In Love With Alaska
Surfing. In Alaska.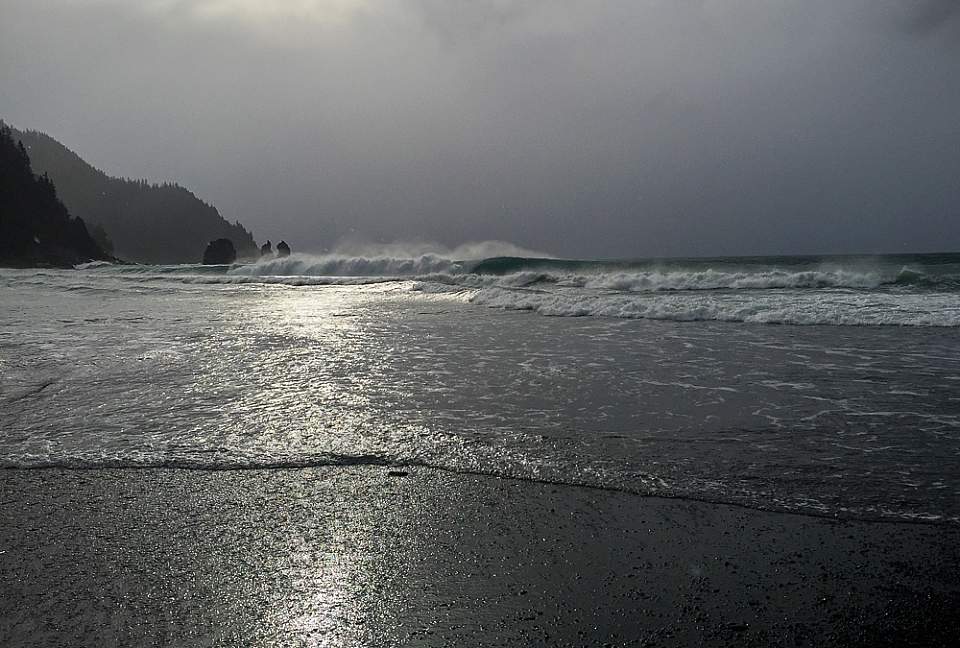 Believe it or not, that's what first attracted me to a remote nook of the eastern Kenai Peninsula, where ocean waves crash against the shore, creating amazing breaks. And it comes with a scenic backdrop that could only be Alaska.
It's a paradise so perfect that I decided to build my home and my business—Johnstone Adventure Lodge—here. And it all happened entirely by chance.
Lucky Break
I first came to Alaska when I was in my 20s, bringing a love of skiing, surfing, and exploring the unknown. My first stop was Valdez—famous for world-class backcountry skiing and snow machining in the stunning Chugach Mountains.
The following summer, on a Jet Ski ride in Prince William Sound, I learned it was possible to own private land on Alaska's coast and surf a wave. Later, when a surfing charter I was on traveled to Johnstone Bay, I fell in love. Instantly. In addition to great surfing, I found a magical landscape of towering pines, craggy mountains, sparkling water, and tons of wildlife.
I knew that I wanted to make this place my home.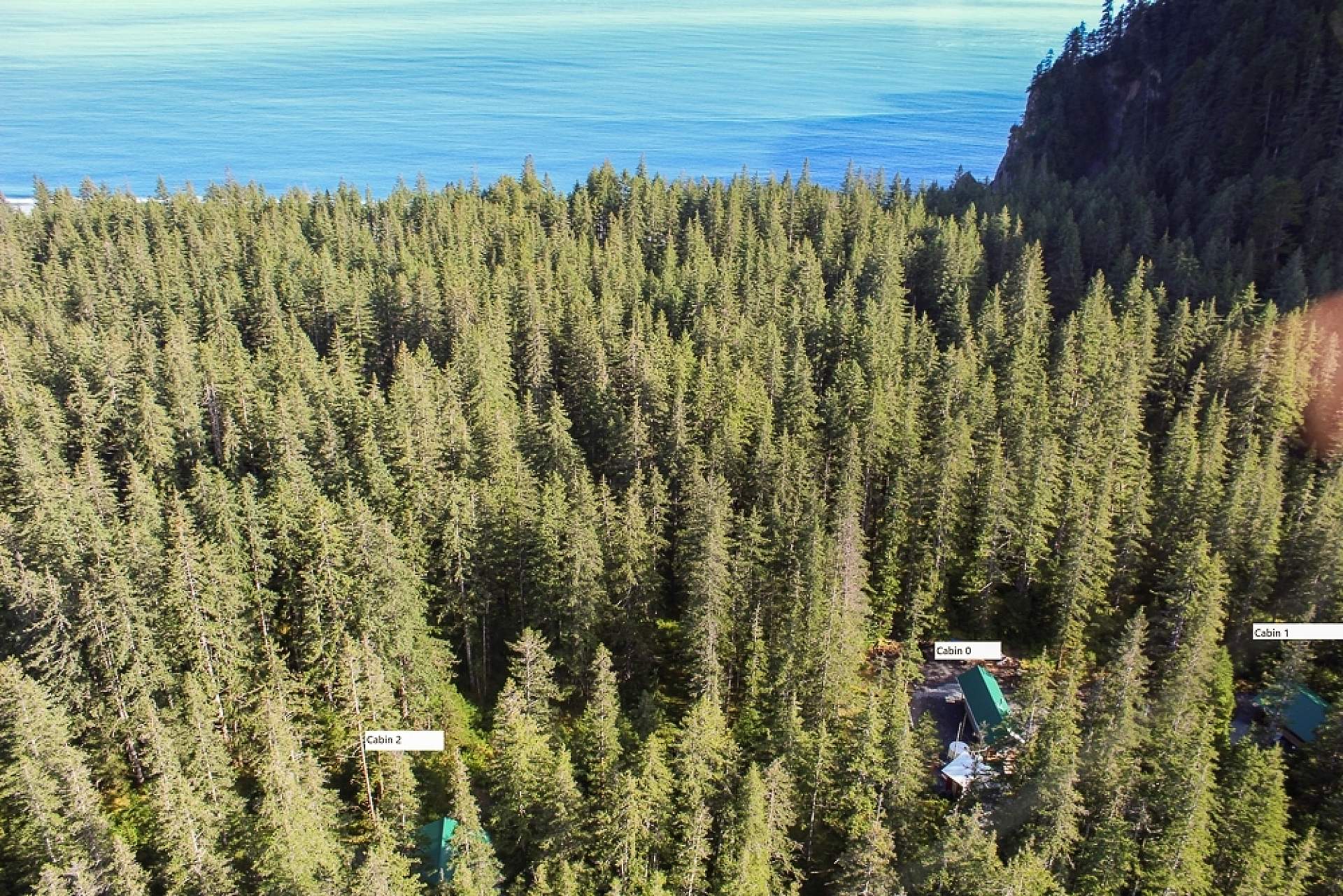 The Lay of the Land
Back in 1794, when early explorers were mapping North America's Pacific coast, a man named Johnstone found this gorgeous spot (though it wasn't named Johnstone Bay until the early 1900s).
In the ensuing years, the nearby Excelsior Glacier retreated more than six miles, but not much occurred on the human-development front. The land remained wild, like much of Alaska.
The 1970s and 1980s brought change, however: Alaska's Land Staking Program created a new class of explorers, all looking to claim their own slice of the 49th state. But hardly anyone built anything. The novelty of owning land in such a wild oasis—and the memories of the journey to stake the property—was enough.
For decades, Johnstone Bay and the outer Gulf coast remained undeveloped, partly because it's not easy to get here, or transport materials here. Only Alaska's most experienced bush pilots can handle the ever-changing Gulf weather, navigate the challenging topography, and land on the iceberg-filled lake.
A Vision Emerges
I acquired my first parcel of land at Johnstone in 2013. At first, the thrill came with knowing that I owned a tiny piece of Alaska. But soon, I wanted to do more. So I got a job as a lodge builder, which gave me the know-how to tackle remote building in Alaska.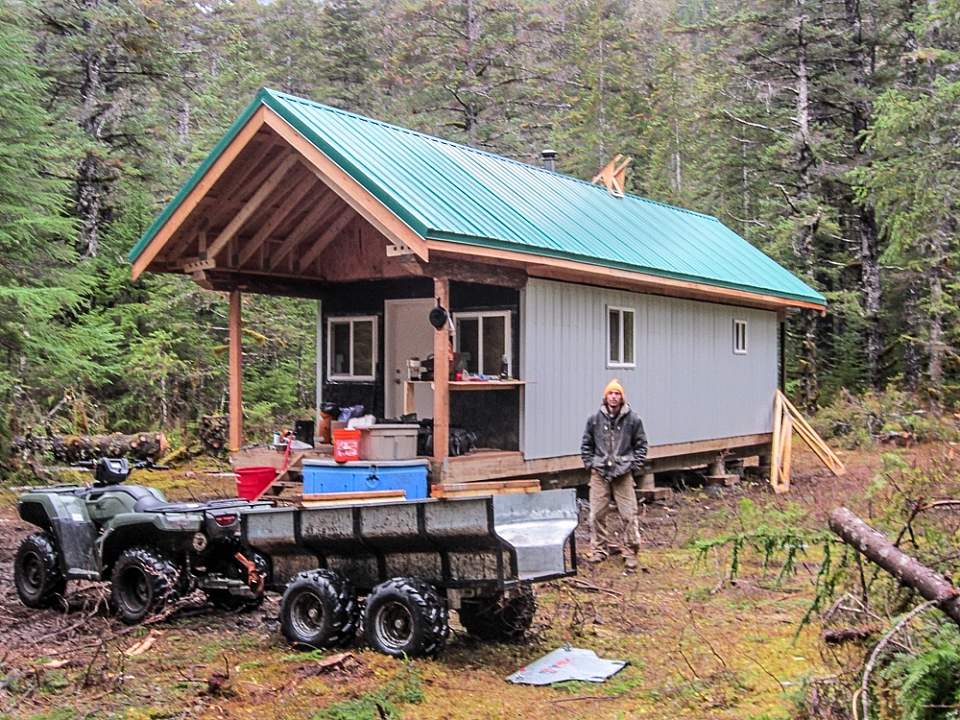 But my piece of land was really remote, with a beach that faces the open ocean; I couldn't even fathom how to transport materials there. Then, in 2015, I learned about a boat called the M/V Fling D—a 100-foot steel landing craft with a mammoth capacity of 90 tons and custom built by lifelong mariner Manfred Dietrich. (Fun fact: The boat was featured in The Lost World: Jurassic Park.) No other boat would have been able to land on the beach at Johnstone Bay.

Dietrich and his boat became a major part of making my dream a reality.
Building the Dream
Once I had the means to get materials to Johnston Bay, I started designing the first structure, planning every nail and screw. Over the next two months, I purchased the custom lumber and built packages to load onto the boat.
It was a scary leap of faith: I had only spent four days on this land—I even had to remap where my property lines were. But in September 2015, I landed at Johnstone with Dietrich and a crew. We spent 20 days living on the ocean while raising the first cabin, moving materials any way we could: by hand, with an ATV, on a trailer. It was hard work, and we savored the bonfires we made every night and morning. Slowly, the cabin took shape and my vision came to life, deep in the Alaskan forest. It felt like home.

I spent most of 2016 finishing and living in my new constructed Alaskan dream cabin, exploring the land as I learned how to set up an off-grid power system and drive a well for water.
During the winter of 2017, another piece of my future came together when I met my wife-to-be, Jamie, at a Seward supermarket. Jaime had worked for a remote lodge in Kodiak and was intrigued by my project. I came to learn that she has a work-hard attitude and is one of the most genuine, kind, fun-loving, and intelligent people on earth. She's also a genius in the kitchen and loves to share her expertise in vegan, plant-based cuisine.
With the two of us working together, the vision for the lodge truly came into focus: an Alaskan beach paradise to relax, recreate, respect animals, be at peace with nature, experience remoteness, and enjoy tranquility far from the roads.
In 2017, we used the M/V Flying D again; Manfred Dietrich had passed away, but his son Cory captained the vessel. This time, we transported materials for two fully custom log chalets. And life kept evolving: In July 2018, our son Roan was born. He was just two weeks old when we headed out to finish the chalets, and just four weeks old when we first took him to Excelsior Glacier. We named the glacier's tributary the Roan Glacier (a name now recognized by NASA!). And since Roan is Irish for "seal," he'll always be connected to the population of seals nearby.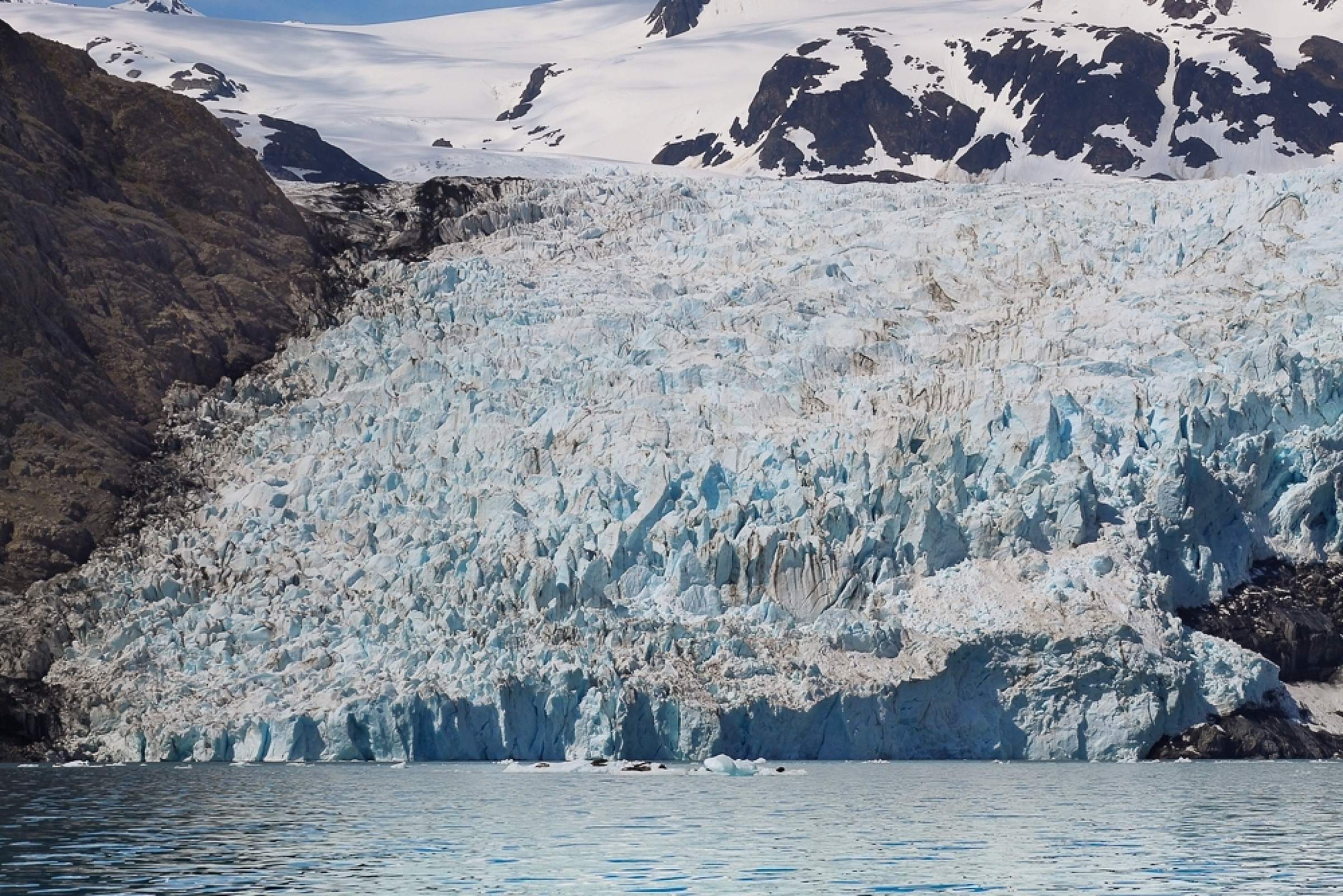 An Oasis In Paradise
What started as a way to enjoy a remote surfing destination turned into a passion and a family—it became my whole life. And I couldn't be luckier to live in such a world-class destination, with a gorgeous glacier, a magnificent lake studded with icebergs, and so much wildlife: seals, bears, deer, goats, wolverines, shorebirds, and more. Plus, we had contributed to this glorious landscape with a dream, lots of manual labor, and handcrafted architecture. By the summer of 2019, we were ready to share it with guests.
Today, our visitors can relax in their own private chalet and enjoy wildlife viewing, beach walks, hiking through the forest and on the glacier, boating, kayaking, stand-up paddle boarding, fat-tire beach biking, and—of course—surfing. Or they can just take in the wilderness from their chalet's deck and enjoy our gourmet cuisine (vegan fare is our specialty). It's the perfect retreat for a vacation, family gathering, or honeymoon. And our rates are all-inclusive: helicopter transportation from Seward, meals, private chalet, use of kayaks, and a private tour of the glacier.
Come stay with us, see Alaska through our eyes, and feel the same magic I felt when I first laid eyes on this magical paradise.